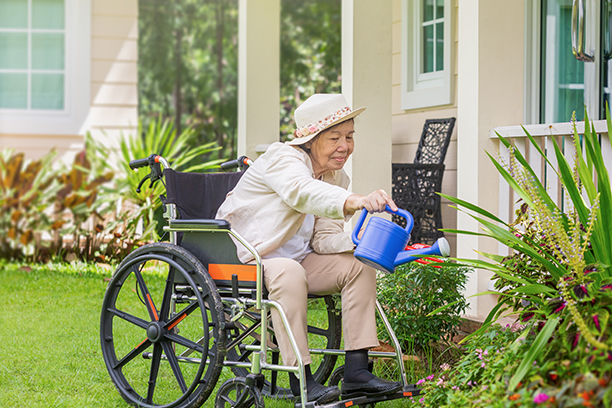 In-Home Care Services in Asheville, NC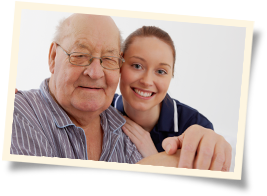 As your elderly loved ones age, they may need assistance with daily activities such as preparing meals, running errands, and bathing. Once you notice your loved one needs non-medical assistance, you can choose to have in-home care for them or take them to a skilled nursing or memory-care facility.
Elderly people who can stay at home as they age in place often live more productive, happy lives. Staying in the comfort of their own home with qualified in-care assistance helps your loved one maintain their independence and dignity, gives them joyful companionship to help alleviate loneliness and isolation, and gives you peace of mind that your treasured loved one is being compassionately cared for in their home.
In-Home Care Services for Seniors in Asheville, North Carolina
Choosing to hire a Visiting Angels of Western North Carolina at-home caregiver provides many benefits. Your loved one will enjoy their independence and privacy, experience social interaction, and have their personal needs taken care of. With our wide range of non-medical in-home care services, you can rest assured your loved one is being well cared for at home.
Senior Home Care Services Based on Your Needs
Visiting Angels of Western North Carolina offers a wide range of home-care services based on the needs of your elderly loved one who chooses to age in place at home.
Companion Care
With our companion care services, our in-home care providers provide your loved one with one-on-one care by driving them to doctor's appointments, taking them to a local memory cafe for social interaction, and helping them with daily tasks in and around their home.
Personal Care
When your elderly loved one needs help with daily tasks and activities, choose our personal care services. Our kind, friendly, professional caregivers will come to your loved one's home to assist with physical activity to help them live a healthy life. We also offer dignified bathing and grooming services, nutritious meal preparation, and social interaction.
Ready-Set-Go Home
Our Ready-Set-Go Home service with transitional care helps your loved one to avoid hospital or rehabilitation facility readmission. Our three-prong approach to our Ready-Set-Go Home program includes in-hospital care to prepare them for the transition to home; in-home non-medical care for physical, mental, and emotional health; and behind-the-scenes support, where our care coordinators work with your loved one's doctors, physical therapist, and postoperative care team to ensure they recover quickly.
Social Care Program
Our caregivers help your loved ones stay connected through technology with our social care program. Using digital tools, we help your family member learn how to use social media platforms such as Facebook and Instagram to share photos and see updates from their friends and loved ones. In addition, we help them learn how to make video calls through Zoom, FaceTime, and Skype so they can see the smiling faces of their loved ones.
Dementia Care
When a family member is diagnosed with dementia, it can turn your world upside down. Our trained and compassionate Visiting Angels of Western North Carolina in-home care providers can assist your family member with dignified bathing and grooming, transportation, light housekeeping, and joyful companionship so they can age with dignity in their own home with our dementia care services.
Alzheimer's Care
Alzheimer's disease is a progressive neurological disease that's incurable and terminal. While some people with Alzheimer's may need to go to a skilled nursing or memory-care facility, some may choose to remain at home. Our trained caregivers can provide your loved one with non-medical personal and companion care alongside their doctor's care. It takes a special caregiver to provide Alzheimer's care, and our in-home care providers perform this service with patience, kindness, and compassion.
End-of-Life Care
When your elderly loved one's doctor diagnoses them with a terminal illness with less than six months to live and they wish to stay at home for end-of-life care, our caregivers are available to be with them during this transitional period. Our kind caregivers will assist with personal care for your loved one, sit and read with them, and provide empathy for your loved one and the rest of the family.
Safe and Steady Fall Prevention Program
According to the Centers for Disease Control and Prevention, falls are a physical threat to older adults. With Visiting Angels of Western North Carolina's Safe and Steady Fall Prevention program, you can download our Safe and Steady Fall Prevention Resource Guide to help you as the primary caregiver identify steps to reduce the risks of injury due to trips and falls.
Respite Care
If you're the primary caregiver for your elderly loved one, you'll need time to take care of yourself. With our respite care services, our caregivers offer temporary non-medical care of your loved one so you can run errands, rest, or meet with your friends. Whether you need a few hours to go shopping, a couple of days for a romantic getaway, or a week to take the family on vacation, Visiting Angels of Western North Carolina can help with respite care.
Long-Distance Caregiving
Many family members live far away from their elderly loved ones in Western North Carolina and often worry about their well-being and safety. When you use our long-distance caregiving service, we'll communicate with you so you know your elderly loved one is doing well with our long-distance caregiving services. You'll feel confident about helping your loved one age in place when you know that they will be cared for by one of our professional long-distance caregivers.
In-Home Caregiving for Many Conditions in Asheville, NC
At Visiting Angels Asheville, we try to make our senior home care services fit a wide variety of lifestyles. We work with elderly and disabled persons dealing with both temporary and chronic conditions. Our agency has helped seniors with arthritis, diabetes, cancer, chronic obstructive pulmonary disease, Parkinson's, multiple sclerosis, congestive heart failure, and much more. If you or a loved one are struggling with these or other illnesses, senior home care services from Visiting Angels can help.
Our team at Visiting Angels of Western North Carolina looks forward to helping your elderly loved one remain at home with dignity. To get started, simply call our care coordinators at 828-665-3944 or contact us through our online form.
Serving Asheville, Hendersonville, Black Mountain, Weaverville, Waynesville, and the Surrounding Areas
Visiting Angels
ASHEVILLE, NC
24 Sardis Rd #H-I
Asheville, NC 28806
Phone: 828-665-3944
Fax: 866-305-3446