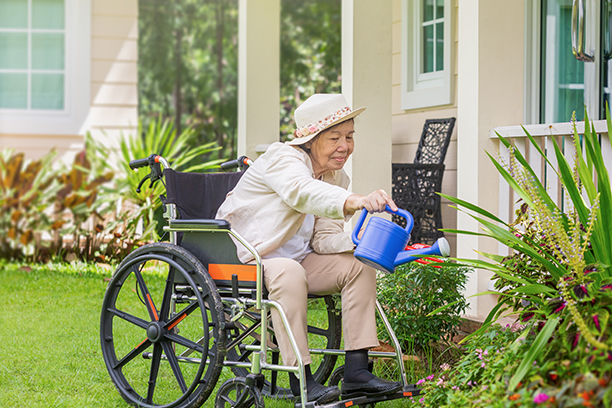 Elderly Companion Care in Scottsdale
Visiting Angels Arizona offers non-medical elderly care services to help our clients in the Scottsdale area maintain their independence. If your loved one wishes to remain independent, a helping hand from Visiting Angels might be just what you need. You don't have to force a loved one to leave their home in order to seek assistance with the activities of daily living. The personalized care and attention they require is available in the comfort of their home with elderly care services from Visiting Angels Arizona. Our one-on-one assistance has helped countless seniors throughout the Scottsdale area live the lifestyle they enjoy.
Flexible Scheduling in Scottsdale
One of the greatest benefits of in home elderly care from Visiting Angels Arizona is our flexible scheduling options. The inability to have assistance when needed is what drives many seniors to move to assisted living.
At our Scottsdale office, we have elderly care professionals on staff around the clock so we can accommodate nearly any scheduling requests, including around the clock live-in care. Whether you are in need of assistance for a few hours per week, or daily care, we are pleased to be able to provide reliable services to fit your lifestyle.
Elderly Care Addresses Your Unique Needs
Elderly care from Visiting Angels Arizona can address the unique needs of a great number of seniors. Because our care is flexible, we are able to assist in a variety of ways. Whether you are in need of practical assistance with tasks such as light housekeeping or transportation, or help with more personal tasks such as bathing and dressing, we can provide the aid you need. Simply let us know which in home elderly care services would help you achieve your independence goals and we will work to provide them.
Elderly Care Can Adapt to Your Changing Needs
At Visiting Angels Arizona, we understand you may need to adjust your elderly care services from time to time. You may need to increase services due to change in medical status, hospital stay, or illness. If you are planning to travel, you may need to put services on hold while you're away. Because our plans are tailored to the individual, we can work with you to make adjustments when needed.
Call the caring professionals at our Scottsdale office to learn more about our elderly care plans.

Serving the Greater Phoenix Area
Visiting Angels
ARIZONA
8585 E Bell Rd #102
Scottsdale, AZ 85260
Phone: 480-451-8800
Fax: 480-315-0220
4856 E Baseline Rd #104
Mesa AZ 85206
Phone: 480-325-3211
34975 N Valley Pkwy #105
Phoenix AZ 85086
Phone: 623-594-9499