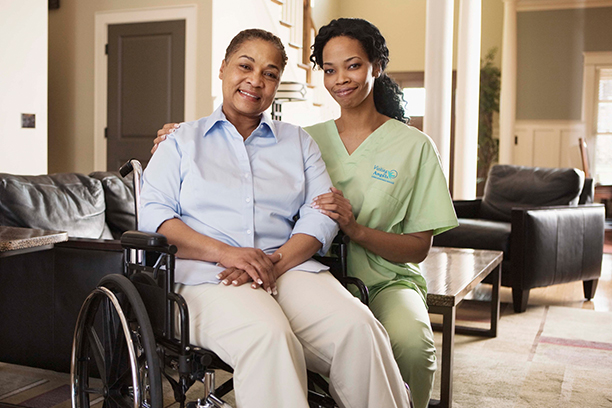 Home Care in Tull, AR
Thinking about hiring a professional caregiver for an aging relative? It may be challenging to locate the best option for a family member that ensures they will get the care they need while also being treated with the kindness and consideration they deserve. In the past, when seniors could no longer take care of themselves, many of them chose to move into a nursing home or assisted living facility. However, home care has developed as a viable option in recent years, allowing seniors in Tull, AR, to get assistance without having to drastically modify their daily routines.
Visiting Angels of Benton is the greatest option for trustworthy and skilled in-home elderly care. Our goal is to help seniors in Tull and surrounding communities live independently for as long as possible in the homes where they have built so many happy memories.
Visiting Angels of Benton Provides Quality Home Care Services to Seniors in Tull, AR, and the Surrounding Areas
Many Tull-based home care businesses employ a standard strategy for elder care. One thing that sets Visiting Angels of Benton different from other organizations is the personalized attention we provide to each and every senior in our care. Your family member or friend will benefit from a senior care plan that is customized to their specific requirements and preferences. To us, nothing is more important than your loved one's health and happiness.
Some of the senior care services we provide include:
Light housekeeping
Medication reminders
Meal preparation
Mobility assistance
Transportation
Help with running errands
And so much more
Additionally, for seniors who need in-home care that goes above and beyond the fundamentals, we provide a program called Senior Life Care Navigation. We provide palliative care for elderly adults with long-term health issues, care for those living with Alzheimer's disease and other kinds of dementia, transitional care for seniors returning home from the hospital, and so much more. Using a service like Senior Life Care Navigation opens up a wide range of possibilities.
Why Choose Visiting Angels of Benton for Your Senior Care Needs?
We at Visiting Angels of Benton know how difficult it may be to put your faith in a total stranger to take care of a loved one. This is why we take the hiring process so seriously and only consider people we would trust with our own families. In order to guarantee that all of our caregivers not only have experience working with the elderly, but also follow our agency's ideals of compassion, tolerance, diligence, and loyalty, Visiting Angels performs extensive interviews and background checks on all of our applicants. Our caregivers are matched with clients who are a good match for them in terms of the home care services required, personality, schedule, and other characteristics to increase the likelihood that they will form lasting connections with the clients in their care.
For many years, Visiting Angels of Benton has offered trustworthy in-home care for the elderly in Tull and the surrounding areas. All of our caregivers reside in the area they serve, and each one is committed to make a difference for the elderly in their community. When it comes to caring for the elderly, our Angels go above and beyond by giving them with real friendship on top of all the practical assistance they provide. So, without having to worry about age- or health-related difficulties, our customers may take advantage of everything that Tull has to offer.
If your loved one enjoys the outdoors and visiting local places of interest, our senior care providers can accompany your loved one on a stroll by the Saline River and observe the scenery and nearby wildlife around the Historic Tull Bridge. We can also provide transportation to seasonal events in Tull, like fireworks at the Tull Community Center or Old Folks' Singing. Our caregivers may also visit your loved one at home and spend the day with them, sharing in all of their favorite activities, having meaningful conversations, and checking in often to make sure everything is well.
Contact our Benton, AR, office to learn how we help seniors with our home care services today!


Serving Alexander, Benton, Bryant, Mabelvale and Surrounding Areas
Visiting Angels
BENTON, AR
17724 Interstate 30 Suite 4 Office 14
Benton, AR 72019
Phone: 501-321-4900