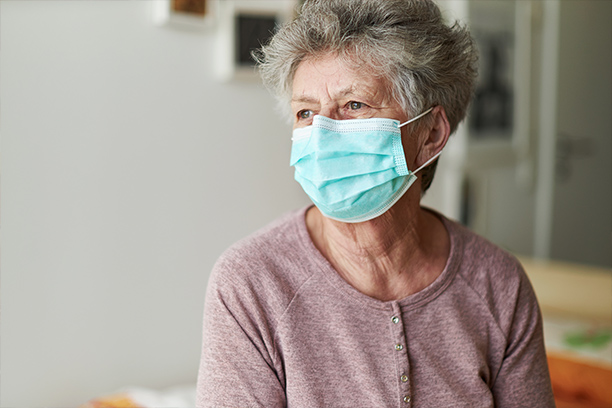 Visiting Angels Offers Palliative Care Services to Families in Burlington, NC and the Surrounding Area
Palliative care is a home care service available for our clients that need skilled care in the comfort of their home while living with a serious illness.
Visiting Angels palliative home care provides care beyond the typical scope that other agencies offer. Most agencies focus primarily on a person's physical care needs while we take a holistic approach to care. Our caregivers focus on physical and emotional comfort as well as their spiritual.
We assist individuals in their home, our clients typically are living with conditions like ALS, cancer, or Parkinson's disease. We make their environment feel comforting and supportive, so that we can work to restore hope and assistance in the healing process.
What Is Palliative Care?
This type of care if driven to relieve any stress or discomfort from our clients that have resulted from serious illnesses and health conditions. We want to help your loved one remain in their home they love with the care they need.
Palliative care is often thought of as the same as hospice or end of life care, but it has very distinct differences. Hospice and end of life care are both intended for individuals suffering with terminal illness or health conditions; palliative care can be used regardless of life expectancy.
Palliative care can assist individuals living with:
Cancer

Heart Disease

Kidney Disease

Alzheimer's Disease

Amyotrophic Lateral Sclerosis (ALS)

Parkinson's Disease

Chronic Obstructive Pulmonary Disease (COPD)

Other serious health conditions
If you are needing end of life care, we have it available alongside our other home care services.
Our Palliative Care Services
Visiting Angels take a unique approach to care for our palliative clients. Palliative caregivers exclusively focus on providing relief for pain and physical discomfort while also providing the holistic care with our approach. We are aware that illness or injury can also affect a person's well-being in other ways, more than just physically.
Through our Palliative Care Certification Program, we offer care with a focus on the following four areas:
Physical Needs


Caregivers will focus on the client's physical health and comfort. Caregivers will do this with input from doctors, nurses, or other medical professionals.

Emotional Needs


Caregivers work to find ways to make clients day-to-day life more enjoyable—whether it be by participating in a favorite activity or routine. Issues like depression, stress, and anxiety can also be discussed and addressed.

Social Needs


We train our caregivers to develop a bond with their clients and families. We want our clients to have companionship to help relieve loneliness.

Spiritual Needs


Caregivers work hard to provide hope for you and your loved one during this difficult time.
Call to Schedule a Free Consultation
If you or a loved one are suffering from an illness or chronic condition, we encourage you to contact our office to learn more about how we bring compassion into all of our services and approaches to care. We will start with a free consultation to get to know about you/your loved one's condition; afterwards we will use the details from the consultation to create a personalized care plan. We will focus on the actual need and wants for the client as well create a plan to provide support for the family. Learn more about our palliative care and request a consultation today by calling 336-360-6043.
Serving Alamance County - Burlington, Mebane, Graham, Elon, and Haw River
Visiting Angels BURLINGTON, NC
2602 Eric Lane Suite C3
Burlington, NC 27215
Phone: 336-360-6043