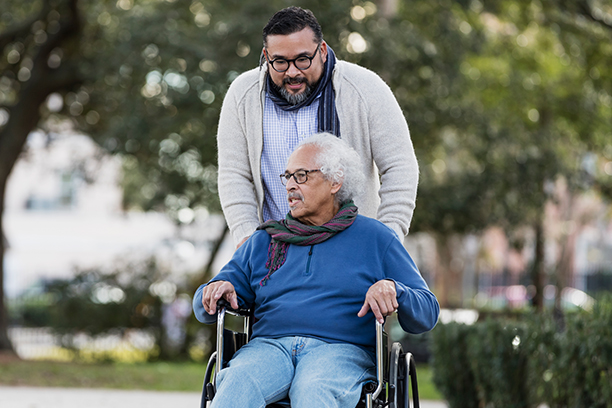 Visiting Angels Offers a Companion for Seniors Living in Burlington, NC and the Surrounding Area
Companion for Seniors in Burlington, Mebane, and Nearby Cities in Alamance County
Visiting Angels of Burlington, NC offers companion for seniors to assist older adults who are wanting to continue to live at home. This type of home care covers an abundance of basic tasks and life-enriching activities that many seniors find difficult to do one their own with the help of a companion. Many seniors are hesitant to reach out for help in these type of situations due to them feeling like they are losing their independence, but with companion care seniors can keep their independence while aging in their own home, while being safe. At Visiting Angels®, companion care is one of our most popular services, with it our caregivers cover a broad range of care duties. This is why companion care is a great option for seniors who just need some assistance to continue living at home versus advanced caregiving.
What Is Companion Care?
You may be asking "what exactly [is] companion care and who is it for?". Companion care is our in home care service that provides essential assistance to our elderly and disable clients. Companion care for seniors and the disabled includes multiple ways for life to be made easier and safe for them. Examples of care include, but are not limited to, running errands on behalf of a senior, planning and preparing regular meals, performing light housekeeping duties, and offer medication reminders. We use this kind of elder care to also improve a client's quality of life in other ways; our caregivers participate in favorite hobbies, go to client's appointments and social outings, as well as participate in engaging conversations. For isolated seniors these activities are a lifeline for them. Social isolation has shown to increase health complication risks and death dramatically in seniors. By providing a companion for seniors, you are ending the cycle of senior isolation.
Companion Caregiving vs. Personal Caregiving
Once you have decided that to invest in elder care services, you then have to choose if you need companion care or personal care. Since you will be needing to choose between the two, it is best to know the difference between them. When providing a companionship for seniors, the services usually included basic activities such as doing laundry, making meals, and assisting with errands. This type of care does not include physical assistance with activities. Personal care however does cover physical assistance to clients, such as dressing, bathing, or toileting, while also be a companion for seniors. Personal care services can also include non-medical assistance for chronic health conditions, like diabetes or Parkinson's. Typically, older adults who receive senior care are able to continue to age in their home comfortably with companion caregiving. Seniors that require more advanced care or physical assistance may need personal care in order to continue to live at home safely.
Elderly Companion Care - Get Started!
Working with Visiting Angels of Burlington, NC makes it easy to get started with a companion for seniors. Simply start by calling our local office, we can schedule a free in-home consultation where we will work with you and your senior to develop the perfect care plan and schedule. We make our plans to be molded to your loved one's unique and specific needs. Once we have created your seniors plan, we will begin matching them with a companion caregiver. Our Select Your Caregiver® is our way of ensuring that your loved one get the perfect caregiver to care for them.
Ready to get started with our unique programs that support getting a companion for seniors? Call 336-360-6043 to schedule a free consultation.
Serving Alamance County - Burlington, Mebane, Graham, Elon, and Haw River
Visiting Angels BURLINGTON, NC
2602 Eric Lane Suite C3
Burlington, NC 27215
Phone: 336-360-6043