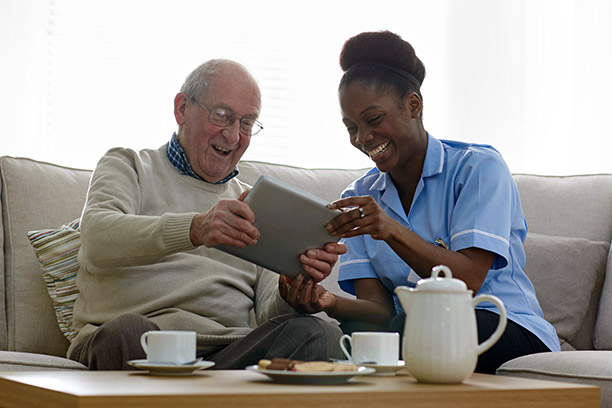 Alzheimer's Care for Families in the Chadds Ford Area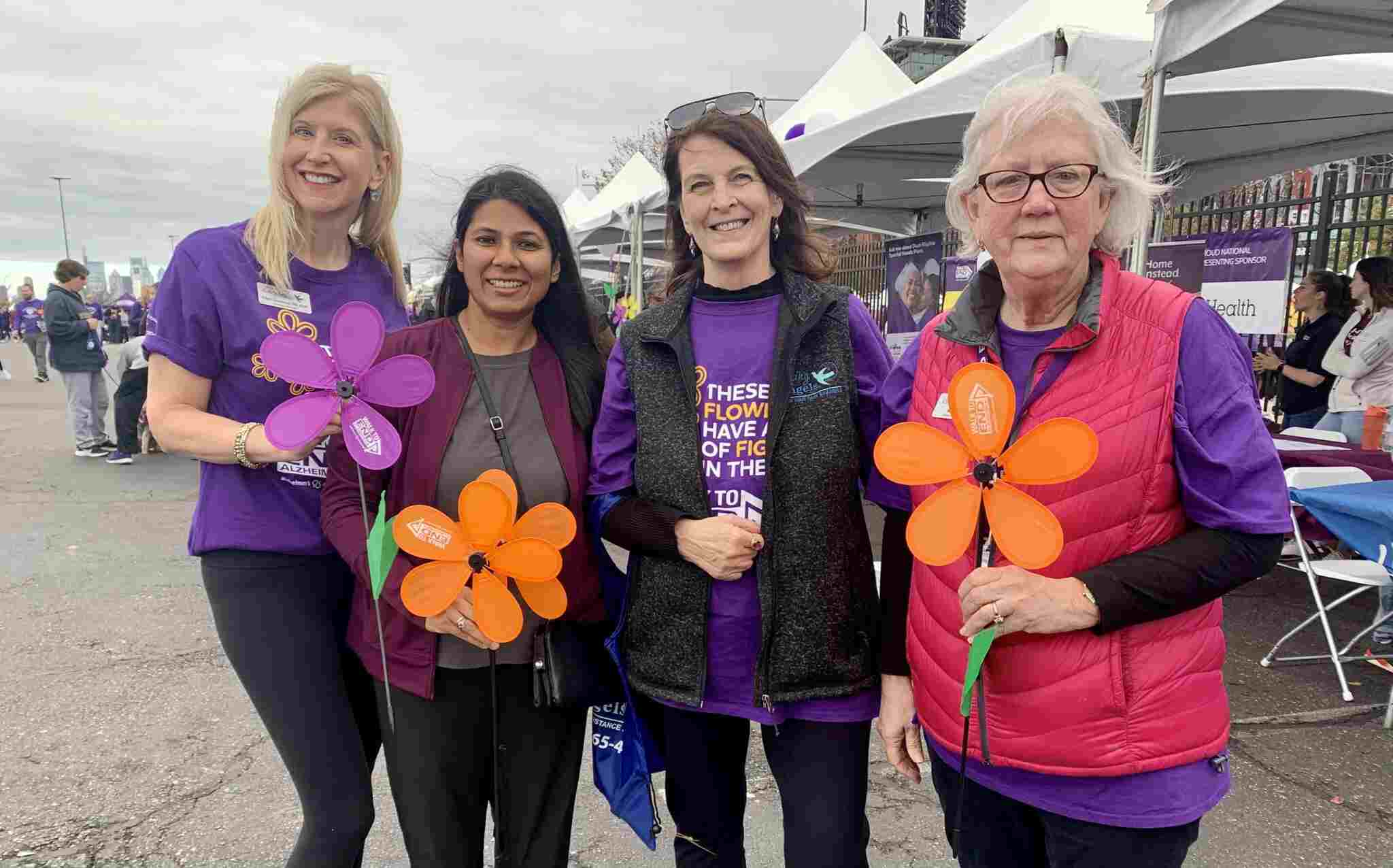 Alzheimer's Care for Families in the Chadds Ford Area
Facing a future with Alzheimer's or dementia can be scary. There are many difficult decisions in your future. Deciding what to do about Alzheimer's care is one of them. Do you try to make it possible for your loved one to stay at home? Do you investigate assisted living centers? How will you balance your loved one's increasing needs with your already full schedule of obligations and commitments?
If you are facing these questions, you need the help quality Alzheimer's care can provide. Visiting Angels Chadds Ford is the care partner you have been searching for. Our team of dedicated caregivers works closely with families to provide full and part time Alzheimer's and dementia care services. We work throughout central and southern Delaware County and in southern Chester County, Pennsylvania. Our caregivers will provide the assistance you need to ensure your loved one is receiving the best care possible.
Visiting Angels Chadds Ford is a non-medical in-home care agency. We provide a wide range of homecare services which help our clients maintain their daily routines so they can continue living in the homes they love. Those facing a future with Alzheimer's often wonder how long they will be able to live independently. With our Alzheimer's care services, your loved one can continue living at home for as long as possible. We establish caring relationships with our clients and help with a variety of daily tasks including medication reminders, meal preparation, light housekeeping, help getting to appointments or activities, and assistance with personal care.
Each client we work with receives a custom, personalized care plan. Our custom care plans are created with your loved one's needs first and foremost in our minds. We set our schedule based on your needs and perform those services your loved one needs to live a full and independent life. We can provide around the clock care, care a few hours each week, or we can be your respite care provider so you can have a much needed break. With Visiting Angels Chadds Ford, you're always in control of the care and services we provide.
Our Alzheimer's caregivers participate in an advanced training program. We created this program in conjunction with the Alzheimer's Association of America and designed it to provide our caregivers with the special skills they need for helping an individual with Alzheimer's or dementia. It is one of the first of its kind and makes our Alzheimer's care providers some of the most experienced in the area.
Find out more about our Alzheimer's care services by calling our Chadds Ford office. We look forward to providing Alzheimer's care that will improve the quality of life for your loved one.
Serving Central & Southern Delaware County and Southern Chester County PA
Visiting Angels
CHADDS FORD, PA
1204 Baltimore Pike #301
Chadds Ford, PA 19317
Phone: 484-770-8479