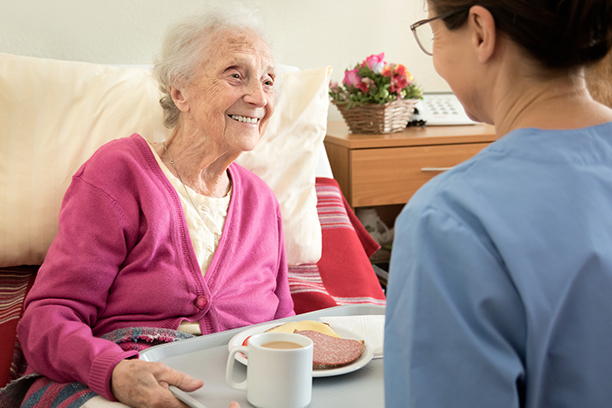 Elder Care Services in Chadds Ford
Experienced Elder Care Services in Chadds Ford
For experienced elder care services in the Chadds Ford area call Visiting Angels. Families throughout Delaware and Chester Counties rely on us for compassionate elder care services. At Visiting Angels Chadds Ford, we understand the decision to find elder care services is not undertaken lightly. That's why you can count on us to stand by your side and help you find a caregiver who has the experience and caring personality you require.
All of the care providers we hire come to us with previous experience and deep knowledge of the elder care services industry. We don't hire inexperienced caregivers. It is our goal to have caregivers on staff with a wide range of skills and expertise. Bringing on caregivers without experience means they will be leaning by doing. We understand that this doesn't provide the best possible care you want for your loved one. That's why we only hire experienced caregivers.
Any individual wishing to join the Visiting Angels team must show their prior experience and areas of expertise in the elder care services field. If we believe they might be a good fit for our company, we then ask for a comprehensive list of references from previous clients, medical professionals and agencies that can vouch for their level of care and areas of expertise. Only after we are confident a caregiver has what it takes to serve our clients with dignity, care and respect will we invite them to join the Visiting Angels team.
You can be confident your Visiting Angel will be able to provide compassionate care to your loved one. We won't recommend anyone to your family that we wouldn't want helping one of our own family members. This is our guiding principle. We treat our clients like family and we insist on providing our family with the most experienced care available.
Call Visiting Angels Chadds Ford to learn more about our elder care services. We look forward to working with your family.
Serving Central & Southern Delaware County and Southern Chester County PA
Visiting Angels
CHADDS FORD, PA
1204 Baltimore Pike #301
Chadds Ford, PA 19317
Phone: 484-770-8479