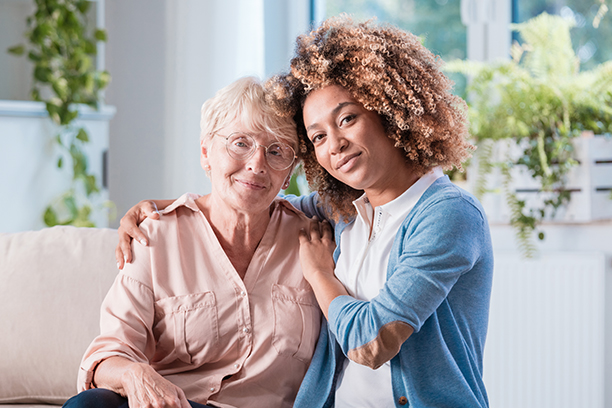 Our Story
Allen Beck (Director of Visiting Angels) was a successful business owner for over 30 years until the summer of 2007, when unsuspectingly he became seriously ill and almost lost his life. Upon fighting through his illness and becoming healthy again, Allen noticed a serious need for Caregivers who truly cared about helping those in need, as he was able to experience this first hand.
Upon gaining back his health, Allen Beck felt that it was his mission in life to help those in need experience top of the line care. Unfortunately he was subject to poor care during his rehabilitation. A past colleague of Allen's informed him about Visiting Angels, to which Allen inquired about the services and loved the idea so much that we wanted to start his own branch of Visiting Angels.
After a few months of operating, Allen Beck's son, Kyle Beck decided to leave his job with Merck Pharmaceuticals in order to achieve his lifelong goal of working with his Father, and being able to help develop a Company. In September of 2013, Kyle joined forces with his Father to help with the Day-to-Day Operations at Visiting Angels.
Visiting Angels of Chadds Ford has confidently and consistently provided top notch care to various Care Recipients in the Delaware and Chester County area. With a true gift of providing wonderful Customer Service, they continue to work hard every day of the year, as their reputation in the community is thriving as they have been providing Peace of Mind to family and those in need.
The directors of Visiting Angels have always held the philosophy that they are in business to provide the best care possible to seniors as well as others in need of home care, while giving complete respect to the Caregiving staff. It is our belief that all employees of Visiting Angels have the very best in training and support so that our clients will receive top quality care wherever the need exists.
That is why Visiting Angels is "America's Choice in Homecare®".
Serving Central & Southern Delaware County and Southern Chester County PA
Visiting Angels CHADDS FORD, PA
610 Chadds Ford Dr #22 Marshallton Building
Chadds Ford, PA 19317
Phone: 484-770-8479