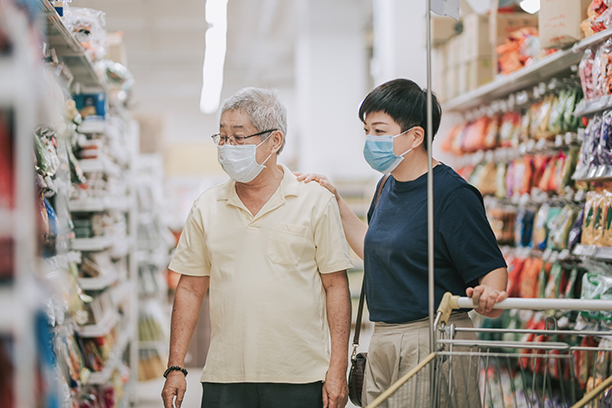 Visiting Angels Provides Personalized Palliative Care to Seniors in Chattanooga, TN and the Surrounding Area
Visiting Angels of Chattanooga's Certified Palliative Care program cares for seniors' physical, emotional, spiritual, and social needs regardless of life expectancy. During the program, our caregivers help their clients relieve symptoms and stress they may be experiencing from severe long-term illnesses and health conditions. We help our Chattanooga clients heal and strive to bring hope back into their lives.
How Palliative Care Supports Seniors in Chattanooga, Signal Mountain, and Nearby Cities
Palliative services can support seniors who have serious illnesses, including:
Cancer
Heart Disease
Kidney Disease
Alzheimer's disease
Amyotrophic Lateral Sclerosis (ALS
Parkinson's Disease
Chronic Obstructive Pulmonary Disease (COPD)
Although hospice and palliative care are used interchangeably, they are separate services. Both services help seniors relieve pain, whether physical or emotional. Hospice care is typically reserved for seniors who are nearing the end of life transition. Palliative services are open to all, regardless of life expectancy.
Certified Care for Chattanooga Families
During our program, we focus on care through a holistic mindset. Our focuses include physical, emotional, spiritual, and social needs. Our Certified Program is included in the collection of our services: Life Care Navigation. The collection also includes end of life care, which provides comforting caregiving throughout the end of life process.
Our caregivers are trained to recognize and react to physical needs, including personal care (bathing, dressing, toileting, grooming, etc.). Compassion is at the forefront of our caregiving. If your loved one is suffering from depression, loneliness, stress, or anxiety, our caregivers can provide daily support.
We believe that social care is a vital part of overall senior care. Our caregivers provide friendly companionship and have meaningful conversations with their clients. They will also strive to develop strong relationships with the client's family. To cater to our client's spiritual needs, we will always care for them with dignity and respect as we help them find hope in their daily lives.
Getting Started with In-Home Care
If your loved one needs in-home care, look no further than Visiting Angels of Chattanooga. Call our office today to learn more about our program and schedule a free home care assessment. We offer personalized care plans, the opportunity to Select Your Caregiver, and flexible scheduling.
Learn more about our unique approach to senior care by calling Visiting Angels of Chattanooga today at 423-401-6172.


Serving Chattanooga and the Surrounding Communities
Visiting Angels
CHATTANOOGA, TN
8115 E Brainerd Rd #20
Chattanooga, TN 37421
Phone: 423-401-6172