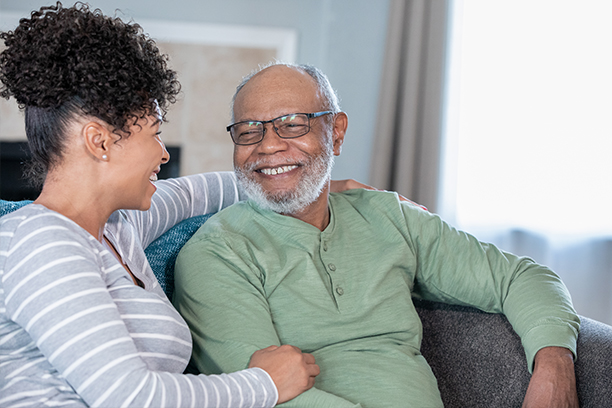 Home Care in Dunlap, TN by Visiting Angels
Visiting Angels provides in-home care in Dunlap as well as many other living assistance services to help you or your loved one feel safe and comfortable at home.
Although the population of Dunlap is less than 5,500 people living in a little over 2,000 households, 14.5% of them are seniors and close to 11% of all households had someone living alone who is over the age of 65. This is one of the many reasons that home care Dunlap TN by Visiting Angels is providing such a necessary and important service to local seniors and their families.
In-Home Care Services in Dunlap, TN
With so many of Dunlap's senior population living alone, in-home care services in Dunlap, TN, are needed now more than ever.
Visiting Angels in-home care services in Dunlap, TN offers in-home care customized for each one of our clients. Our in-home care services are tailored to accommodate individual needs and preferences and have helped thousands of elderly adults remain safely in the comfort of their own homes.
Some of the in-home care services we offer in the Dunlap area and surrounding communities include:
Personal Care
As we get older, we often need assistance with some of the basics of everyday life. If you begin to notice that your loved one needs more and more help with bathing, dressing, preparing food, housekeeping, or other daily tasks, it may be time to consider hiring in-home personal care services to allow your loved one to continue living at home.
Companion Care
After Dunlap's senior center closed in 2019, many seniors in Dunlap have had fewer opportunities for social interaction, making them more vulnerable to loneliness and depression. Visiting Angels can provide companion care for your loved one, paving the path for a more enjoyable home life.
Transitional Care
When seniors are discharged from the hospital, theya re more vulnerable to exhaustion and prone to injuries that may result in a return trip to the hospital. Our transitional care program helps to bridge the gap and make the transition from being in the hospital to recovering at home.
Respite Care
Caring for an elderly loved one may leave you feeling overwhelmed. Visiting Angels provides top-quality respite care for seniors in their Dunlap homes, and helps to alleviate the stress that the constant demands of theircare can cause on the family by giving their loved ones a break. Temporary care, part-time care, and support care are all available to help share the load.
Alzheimer's Care & Dementia Care
Alzheimer's care and dementia care are often necessary to help overcome some of the challenges of chronic memory loss. Our Angels will help provide your loved one with the quality care they need, tailored to their unique needs.
Safe & Steady Fall Prevention
The risk of slipping, tripping, and falling is very high for seniors; in fact, one in three seniors fall each year, many resulting in serious injury. Unfortunately, once someone falls once, they are likely to fall again. With our fall prevention program, we can help identify and address risk factors in the home to help prevent any further falls for your loved one.
Why Choose Visiting Angels Dunlap TN
Visiting Angels strives for excellence in senior care services. We are fully bonded, licensed, and insured and we are committed to providing you and your family with a flexible care plan that can be adjusted as your loved one's needs change.
Our team of carefully vetted Angels has an excellent track record regarding our clients' safety and they are committed to our mission of providing the best in-home care services to allow Dunlap's seniors the ability to remain in the comfort of their own homes and "age in place."
About Dunlap TN
Founded in 1858, the city of Dunlap, TN, is the county seat of Sequatchie County, just a short 40-minute drive away from Chattanooga. Dunlap is located in the heart of Sequatchie Valley in a long valley that slices through the Cumberland Plateau in the Appalachian Mountains. Its unique location is the reason why it has such moderate weather, with an average temperature of 60 degrees and only 5" of snowfall annually.
This small town hosts several annual festivals and is home to the East Coast Hang Gliding Championships. It is also home to the "World's Longest Yardsale," which runs from the first Thursday of August through the following Sunday and spans 675 miles from Hudson, MI, to Gadsden, AL.
Serving Chattanooga and the Surrounding Communities
Visiting Angels
CHATTANOOGA, TN
8115 E Brainerd Rd #20
Chattanooga, TN 37421
Phone: 423-424-0944