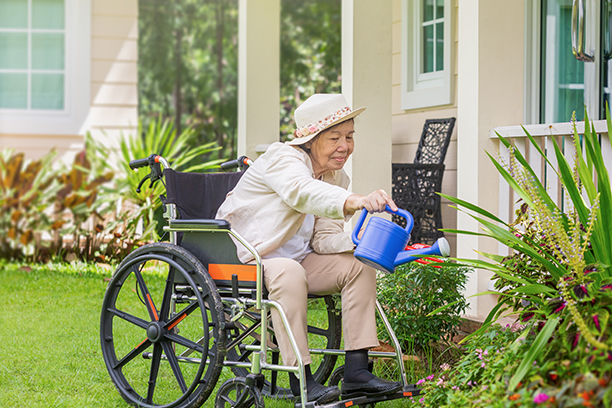 Personalized Home Care in Ridgeside, TN
As the leader in home care services, Visiting Angels has helped countless families with our comprehensive home care services, offering personalized, compassionate, and dignified care to the residents of Ridgeside, TN and the surrounding area.
Ridgeside is just four miles east of Chattanooga's downtown and is a mere 0.2 square miles in size, all of it land. Locally, the city is also known as Shepherd Hills, after the bigger of its two subdivisions, the other being Crescent Park.
Derived from its location on the eastern slope of Missionary Ridge, Ridgeside is an enclave, meaning it is completely surrounded by the City of Chattanooga.
One of the most special traditions held in Ridgeside is the annual Christmas luminaires. The traditional luminaries are usually placed the Monday and Tuesday before Christmas in white paper bags placed approximately 15 feet apart, down both sides of the streets. This tradition is so important to the residents that if they are unable to participate due to ill health or being out of town, arrangements are made for someone else to light and tend to the candles.
Newcomers to the town are made to feel welcome and the Annual July Ice Cream Social recognizes all new neighbors that have moved into the neighborhood in the last year.
With a population of fewer than 450 people as of the 2020 census, no retail stores, one park, and a community club that welcomes all residents, Ridgeside is a city that truly feels like a neighborhood.
However, even though Ridgeside is small, the number of people needing care for their elderly loved ones in Ridgeside is increasing due to the aging population, many of which live alone.
Visiting Angels Home Care in Ridgeside TN
Our caregivers assist with daily living activities, including personal hygiene, transportation to doctor's appointments, light housekeeping, meal preparation, medication reminders, errands, and more. These services can help delay or even avoid the need for your loved one to have to be moved to a facility, allowing them to "age in place" in the comfort of their own home.
We believe that seniors deserve to have home care that is tailored to meet their specific needs, that is why we take the time to meet with our clients and their families to determine how we can best help them. We will work with you to create a flexible care plan that can easily be adjusted as needed.
Using our Life Care Navigation plan, we will create a program that focuses on a holistic approach to care so that we can meet the emotional, physical, spiritual, and social needs of each of our seniors.
Our personal care services can help with the everyday tasks that many of us take for granted but that can become more difficult as we age. For example, we can help with bathing and dressing in the morning or getting ready for bed at night.
We can provide light housekeeping services, grocery shopping, and even cooking. We can run errands and provide transportation services to church, the doctor, or even to visit a friend or relative.
We can even help teach seniors to use a cell phone and interact with family and friends online.
Last, but certainly not least, we provide companionship to our clients, such as playing cards, watching movies, going for walks, and more
For seniors with memory-related problems, we offer Alzheimer's and dementia care programs that can help them safely maintain their daily routines and independence under our loving care in the comfort of their own homes.
We also offer a fall prevention program to help identify and address areas around the home that could increase a senior's chances of falling.
Schedule a FREE In-Home Care Consultation
To learn about Visiting Angels home care services in Ridgeside, call us at 423-424-0944 or schedule a free home care consultation to discuss your loved one's needs today.
Serving Chattanooga and the Surrounding Communities
Visiting Angels
CHATTANOOGA, TN
8115 E Brainerd Rd #20
Chattanooga, TN 37421
Phone: 423-424-0944