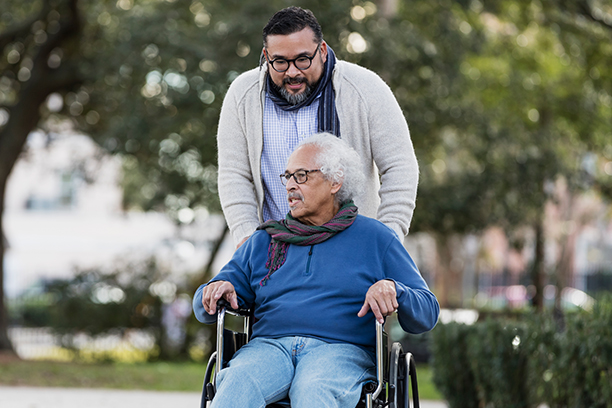 Home Care Providers in Chattanooga
As the saying goes, "home is where the heart is." And if your aging loved one is like many, that's exactly where they want to stay during their golden years. But sometimes that can be tough if they start struggling with independent living and activities like bathing, dressing, cooking, and cleaning. That's where our compassionate and professional home care providers at Visiting Angels® Chattanooga can help.
Why Choose Home Care Providers from Visiting Angels Chattanooga?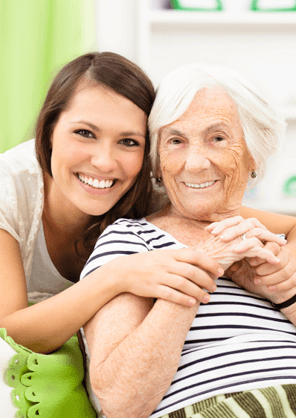 At Visiting Angels Chattanooga, we are dedicated to maintaining both dignity and independence for all those we serve. We do it by offering a top-notch professional care team. We meticulously screen every candidate we're considering hiring, as well as require thorough background checks. We also look for those with a history of strong community involvement and existing senior care training. Thanks to this approach, you can always rest easy your loved one is in the capable hands of a Visiting Angels Chattanooga at-home provider who truly cares about their well-being.
Through Select Your Caregiver®, your loved one will also be matched to Visiting Angels Chattanooga home care providers best equipped to support them. We take factors such as personality, preferences, daily routine, scheduling, and care needs into account during this process. If, however, there's a time where you're not satisfied with a placement, simply call us and we will quickly rectify the situation with a new caregiver.
Once care begins, our home care providers from Visiting Angels Chattanooga go beyond the physical to also meet social and emotional needs, as well. Caring for the whole person – mind, body, and spirit - is perhaps why so many of our clients report that their provider becomes like family to them. Deep bonds are forged as your loved one will come to trust in and depend on their committed caregiver. As a result, your loved one will feel well-supported, more secure, and, most of all, happier in their own home.
Find Out More About How Our Home Care Providers Can Help
Whether your loved one needs basic assistance around the home, or full-time dementia or Alzheimer's care, we can be there for them. Through Life Care Navigation™, we offer our clients a wide range of programs to meet varying needs at different stages of aging. All our care plans are completely customized to each individual we serve and can be swiftly adjusted should needs change over time. With Visiting Angels Chattanooga, your loved one will receive the care they need – and the compassionate home care providers they deserve – right at home.
To learn more about our home care providers, and how can they help your loved one, call Visiting Angels Chattanooga, today and schedule your free, no-obligation consultation.
Serving Chattanooga and the Surrounding Communities
Visiting Angels
CHATTANOOGA, TN
8115 E Brainerd Rd #20
Chattanooga, TN 37421
Phone: 423-401-6172