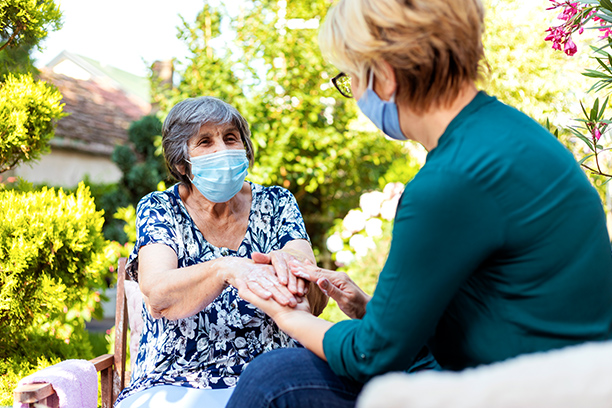 At Visiting Angels Chattanooga, Character Counts!
Finding a caregiver for your loved one is a big decision. Finding the right caregiver for your loved one can have a lasting impact on their well-being and happiness. An elder care assistance professional who is excited to visit, engaged in the care they provide, and who will put your loved one at ease is one of the most important gifts you can give your loved one. At Visiting Angels® Chattanooga, we make finding just that type of caregiver an easy and stress-free experience.
About Our Elder Care Assistance Professionals
At Visiting Angels Chattanooga, it is our mission to make sure that you and your loved one are comfortable with our service and the elder care assistance professional you work with. We handpick caregivers that we would be comfortable welcoming into our own home, so that you can be confident welcoming them into yours. A strong, honest, kind, and respectful character is what we look for in our caregivers.
Prior to joining our team in Chattanooga, elder care assistance professionals must demonstrate their commitment to providing care that is compassionate, respectful, dignified, and engaged. Many of the caregivers on our team have been in your shoes. They have either been the family caregiver or have worked hard to find compassionate care for their own family members. They understand your concerns and can help put your mind at ease.
Elder care assistance professionals on our team have all passed comprehensive background screenings as well as criminal history checks. We only hire those caregivers who can meet our high standards for care. It's important that our team is made up of caregivers who are honest, trustworthy, and respectful.
We pride ourselves on our caregivers' ability to form a strong bond with your loved one, and that involves more than just preparing meals or assisting in running errands. Our caregivers will engage in conversation, share memories, and enjoy activities with your loved one, as well as provide the day-to-day assistance they need. This compassionate, comprehensive care is what sets our caregivers at Visiting Angels Chattanooga apart from the rest. We provide superior elder care assistance, while also providing a connection and social interaction.
Call Visiting Angels Chattanooga today for more information on the elder care assistance services we provide in Chattanooga, TN and the surrounding areas.
Serving Chattanooga and the Surrounding Communities
Visiting Angels
CHATTANOOGA, TN
8115 E Brainerd Rd #20
Chattanooga, TN 37421
Phone: 423-401-6172