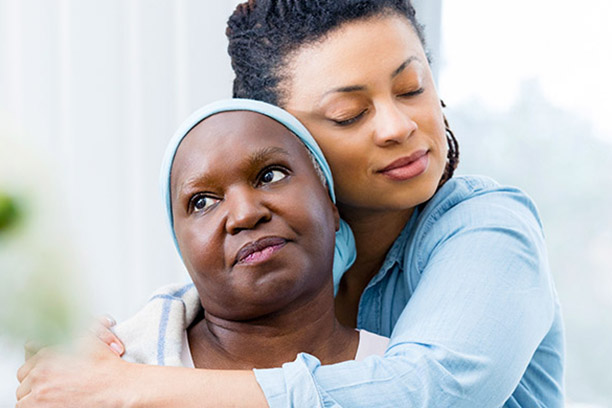 End Of Life Care In Manitou Springs, CO
Visiting Angels Colorado Springs provides end of life care for you and your loved who are ill. We will help you find peace of mind through the journey.
Seek Visiting Angels Colorado Springs End of Life Care for Your Terminally Ill Family Members
Having a loved one diagnosed with a terminal illness or limited life expectancy can be a life-altering experience. The responsibility of taking care of the sick loved ones often falls on a close family member. Being tasked to take care of a terminally ill relative is a big responsibility that often requires both physical and emotional endurance.
Why Opt For End of Life Care?
When options are running out for your loved one, choosing end-of-life care is the best way to go. The purpose of this treatment is to make patients feel as comfortable as possible until the very end. Visiting Angels Manitou Springs End Of Life Care provides support not only to the patients but also to their families.
We all succumb to death. It is a natural cycle of our lives, but it does not mean that it should be difficult for the patients and their family. With many people wanting to spend their final days at home, it is crucial for the family members to have access to compassionate end of life care services.
Services We Provide at Visiting Angels
At Visiting Angels Manitou Springs, our caregivers will make sure that your loved ones are comfortable. Although our end of life care services does not include hospice care, our caregivers are still able to provide support to hospice care providers.
End of life care services is offered through our Life Care Navigation collection of our senior care services. We offer a wide selection of senior care services through our Practical Care Tips for End of Life. This will give our caregivers the necessary information that they need to support clients as well as their families during the end of life process. It is not only medical support that our caregivers provide but they also provide help with other tasks in and around the house. Part of their job is to assist patients perform daily hygiene such as bathing and dressing. Our caregivers also provide assistance in meal preparation, laundry, shopping, housekeeping, and doing other errands.
But more than the technical part of caring for the sick patient, perhaps the most important task that our caregivers provide is their comforting presence. They can help reduce feelings of loneliness, anxiety, and depression of patients and family members.
Kind Care and Support
Our caregivers strive to provide compassionate care to both you and your loved one. Visiting Angels Manitou Springs Care Directors are more than happy to schedule in home meeting explain our end of life care and answer any questions.
Contact us to schedule your free in home assessment.
Serving Colorado Springs Metro Area
Visiting Angels
COLORADO SPRINGS, CO
3720 Sinton Rd #202
Colorado Springs, CO 80907
Phone: 719-282-0180
Fax: 719-596-4466