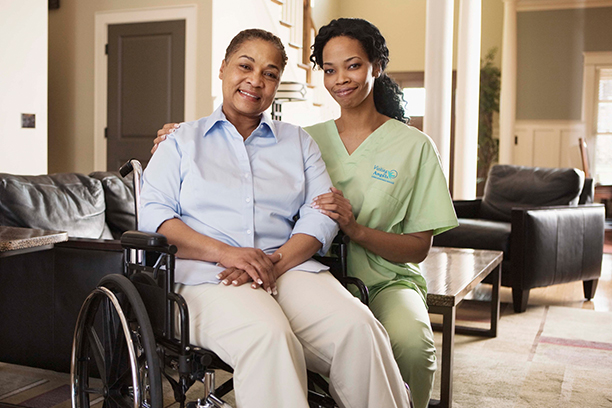 Senior Home Care Services In Colorado Springs, CO
Are you wondering how Visiting Angels Colorado Springs can assist your loved one? With our senior home care services, your loved one will receive the care they deserve.
Aging in place care can be needed suddenly or when a senior's health is declining steadily over time. Requiring senior home care services can be shocking, regardless of the reason. When you think of your parents, they have always remained the strongest and most reliable people in the family. They shared every joy with you and were there whenever you were in need. It can be emotional for you to realize that they now need you to be there for them the way they have always been there for you.
The mind may wander with concerns and questions when a family member needs senior care services. It's natural to feel overwhelmed by this experience that your family must now embrace, including finding the right caregiver and understanding how this provider can help. Visiting Angels Colorado Springs understands how hard this time can be for you and your family and they are here for you. We're here to support you and your family as you stumble through this new terrain and try to find peace and clarity.
How We Care for Your Loved One
Care with Visiting Angels Colorado Springs makes it possible for your loved one to age in place. What is aging in place? Aging in place is a term used to explain seniors strong desire to live at home as they age over time; the want to stay put at home for as long as possible before moving to a care facility. At Visiting Angels, compassionate providers can assist seniors every step of the way to make aging in place a possibility. Our caregivers provide one-one-one assistance, which allows seniors to live at home much longer and stay independent.
How can our angel companions assist your senior in need? The options are almost limitless. When you select Visiting Angels Colorado Springs, we'll work with you to generate a strategy that addresses your senior's individual needs. Our care services are diverse and can help with a wide range of needs including:
Some of the typical activities we help seniors do include:
Cooking, preparing meals, and monitoring of diet
Housework including bed making, vacuuming, and laundry
Transporting to appointments, grocery shopping, and errand running
Support with dressing, bathing, toileting, and hygiene
Daily prompts to drink and eat and medications scheduling
Friendly activities and a daily companion
Based on your convenience, our care providers will create customized schedules. Whether you require weekday, hourly, weekend, holiday, or 24-hour care, our caregivers will be there to give you the senior care you need.
It can be a hard transition to welcome a caregiver into your home, but we try to make the change as simple as possible. We provide complimentary in home assessments to ensure that your home is the safest it can be. When you choose Visiting Angels Colorado Springs Senior Home Care Services, your loved one will receive peace of mind as well as a companion they can trust. Contact us today to schedule your free in home assessment.
Serving Colorado Springs Metro Area
Visiting Angels
COLORADO SPRINGS, CO
3720 Sinton Rd #202
Colorado Springs, CO 80907
Phone: 719-282-0180
Fax: 719-596-4466