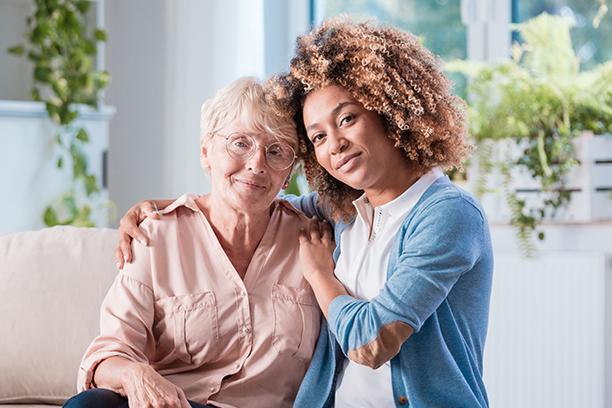 In Home Care Services In Colorado Springs, CO
There are many components to home care assistance. Visiting Angels of Colorado Springs will guide you through the process.
Visiting Angels Colorado Springs In Home Care Services: Why It Is Important
While some people opt to enroll their sick loved ones in a hospice, others prefer to get in home care services. Visiting Angels Colorado Springs In Home Care Service involves a caregiver going to the patient's house to provide care services from palliative care to assisted living. While it provides convenience, there are still many families that are apprehensive about getting in home care services. Most people find it difficult to allow someone to come into their home to take care of their sick relatives.
Concerns When Looking for In Home Care Service Providers
There are several reasons why some people have apprehensions about getting in home care services. Concerns such as the safety of the family, dealing with different personalities, scheduling, and keeping personal space are the reasons why people have second thoughts about getting such service. While your concerns are valid, Visiting Angels Colorado Springs professional caregivers are able to provide services while ensuring safety and respecting personal space and personalities of their clients.
There are several things to be considered when seeking the right in home care service. One of the most important things to check is the varied types of services provided by in home caregivers. The types of services that they provide include hospital assistance and assisted living in a patient's home. This means that they do not only help administer treatment as prescribed by doctors but also perform other tasks to ensure a comfortable living for the patient.
They Need to Quickly Respond to Clients and Their Family
Families need to take time to evaluate their needs and also search for the right service provider near them. But the most important thing to consider is how quickly they respond to inquiring families and clients especially during an emergency or late day discharge from any medical facilities.
Receiving in home care services can be a daunting experience for some but not if you seek help from the right service provider. At Visiting Angels Colorado Springs, we have been providing in home care service for different patients and clients. We have dealt with different situations, schedules, needs, and personalities so that we can design services needed by the patient as well as meet the requirements of the family.
Contact us to learn more about our in home care services and to schedule a free in home care assessment.
Serving Colorado Springs Metro Area
Visiting Angels
COLORADO SPRINGS, CO
3720 Sinton Rd #202
Colorado Springs, CO 80907
Phone: 719-282-0180
Fax: 719-596-4466