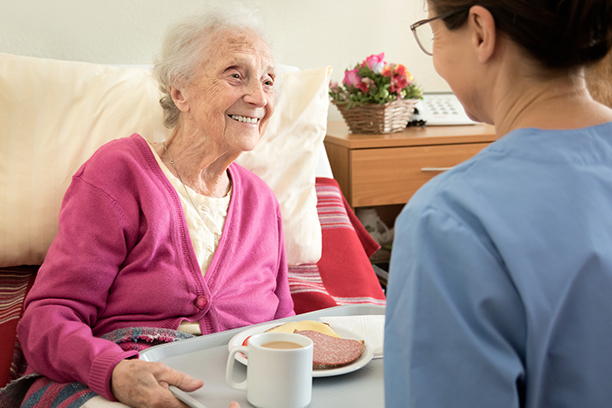 Palliative Care In Colorado Springs, CO
The main function of palliative care is to help relieve any pain that one might be having due to illness or injury so he or she may be more comfortable. If your loved one is suffering from a chronic condition, care is available in Colorado Springs, CO.
We understand that this isn't the easiest time for you or your loved one, but with care, things will get better. The ultimate goal of Visiting Angels Colorado Springs palliative care is to provide comfort to your loved one so that he or she may carry on living his or her life without having to be in constant pain.
Here are three important things to know when considering palliative care:
It Is Unlike Hospice Care
Many people often associate palliative care with hospice care, but the two are unlike one another. Even though they both provide comfort, they both aren't focused one recovery.
Those who are receiving hospice care are terminal, meaning they don't have much longer to live. For them, hospice care is just temporary relief from the suffering until they pass away. This is unlike palliative care, in which the expectation very well could be a full recovery.
It Meets Emotional Needs
It can be lonely and emotionally draining for your loved one if he or she lives alone in Colorado Springs, Co. He or she may need more than just the physical aspects of palliative care.
While the medical professionals probably do a good job, they simply aren't as equipped to handle emotional needs like caregivers are. Visiting Angels Colorado Springs caregivers can provide the compassionate care you are searching for.
Cost Is Usually Covered
The cost of palliative care is usually covered by insurance companies, and usually at least partly covered by Medicare or Medicaid. This will typically cover home visits from a host of professionals, along with:
Therapy
Aides
Procedures
Equipment
Inpatient care
Prescriptions
Counseling
Your loved one may be eligible for palliative care in Colorado Springs, CO. if he or she has Medicare Part A. If Part B is what your loved one has, it may cover equipment and services. Medicaid may cover treatment and medicine, along with doctor visits. Visiting Angels services are not typically covered by insurance, and this may vary by provider.
If you have more questions about our palliative care, contact Visiting Angels Colorado Springs for your free in home assessment.
Serving Colorado Springs Metro Area
Visiting Angels
COLORADO SPRINGS, CO
3720 Sinton Rd #202
Colorado Springs, CO 80907
Phone: 719-282-0180
Fax: 719-596-4466