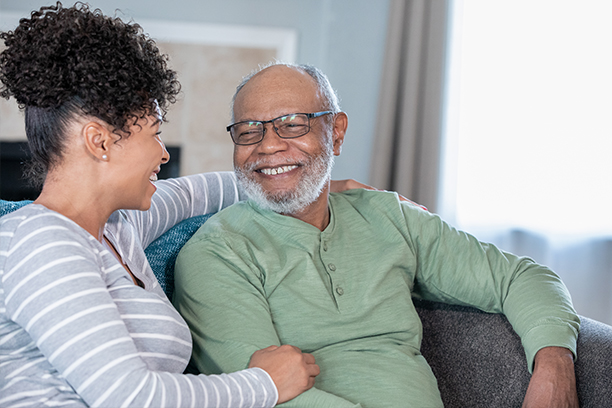 Respite Care In Colorado Springs, CO
Respite Care
Caregiving for respite care can be downright exhausting and leave you wanting some time apart from your loved one. If this is the case, Visiting Angels Colorado Springs respite care provides a temporary option that will allow you to do so without wondering if your loved one is okay without you.
Care can be a nice change of pace for your loved one to interact with a Visiting Angels caregiver in the safety of his or her own Colorado Springs, CO home. The caregiver will be able to take care of anything you would typically do while there.
A Quick Reprieve
Caring for a loved one can be exhausting and often leads to serious consequences. Oftentimes, caregivers end up having depression because of the situation. In extreme cases, caregivers may also see their own health decline.
A quick reprieve would be very helpful to your loved one down the road because you will be able to make his or her care your priority once you have taken some time for yourself. Feeling burnt out is very common and even Visiting Angels Colorado Springs is here to help.
You feel less guilty about taking this time away for yourself knowing that you have us to fill in for you. We are more than capable of filling in for you for as long as you need.
Receiving Respite Care With Visiting Angels Colorado Springs, CO
Your loved ones care plan will begin once you approve the caregiver and plan. It is also very flexible, offering as much care as you need 365 days a year, both long-term and short-term.
Deciding Hours
Hours are entirely dependent on the needs of your loved one. This may be constantly changing, so as he or she gets older more hours of care may be necessary.
Determining Cost
The biggest factor in cost is the amount of care that your loved one receives. When determining your care plan, we work with your budget so you can receive the quality care you and your loved one deserves.
To schedule your free in home evaluation, contact Visiting Angels Colorado Springs.
Serving Colorado Springs Metro Area
Visiting Angels
COLORADO SPRINGS, CO
3720 Sinton Rd #202
Colorado Springs, CO 80907
Phone: 719-282-0180
Fax: 719-596-4466