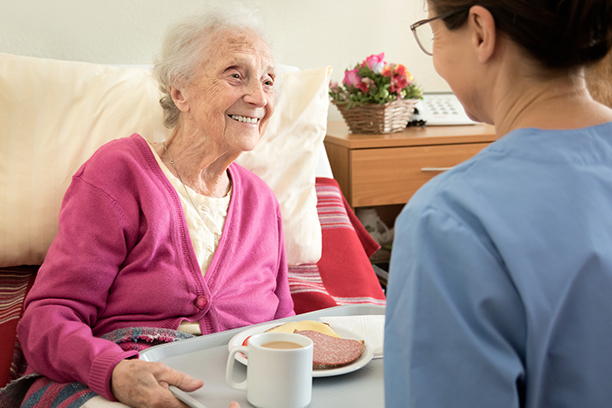 Learn How to Identify the Signs of a Stroke from Visiting Angels Denver
Visiting Angels helps families in Wheat Ridge, Denver, Golden and surrounding areas in Colorado learn how to identify a stroke so they can help their elderly loved ones get the support they need as soon as possible
A stroke is a medical emergency that occurs when the blood supply to the brain is their seriously reduced or completely blocked. When this happens, the brain does not get enough oxygen or nutrients to function, resulting in the death of brain cells. A stroke can cause serious health problems or even lead to death.
While this is a severe condition, experts who provide in-home care for seniors point out that knowing how to identify a stroke can truly be a lifesaver. In addition to saving a person's life, it can reduce damage to the brain and allow for a more complete recovery.
Here's How to Identify a Stroke
If your loved one shows one or more of these symptoms, you should immediately perform the FAST test:
FACE:

Ask your loved one to smile and if one side of their face droops, chances are they are having a stroke.

ARMS:

Ask your loved one to raise their arms. If one of their arms drifts downward or they are unable to raise their hand at all, they are likely having a stroke.

SPEECH:

Ask your loved one to repeat a simple sentence and if they have problems with talking, it is likely they are having a stroke.

TIME:

Call emergency services at once if your loved one shows one or more of these signs. When it comes to a stroke, time is crucial.
The most common symptoms of a stroke include:
Arm, leg or face numbness or paralysis. It is not uncommon for the paralysis to occur on just one side of the body
Difficulties talking, slurring and not being able to understand words
Blurred, double or blackened vision in one or both eyes
Severe headache
Dizziness
Vomiting
Difficulties maintaining balance
Post-Stroke Recovery Care for Seniors from Visiting Angels Denver
Now that you know how to identify a stroke, it's important to focus on the support your loved one needs to recover from this incident. If your loved one has recently had a stroke, Visiting Angels Denver provides in-home care for stroke survivors that can help them recover and regain some or all of their independence, depending on the severity of the stroke. We will develop a personalized care plan for your loved one based on their medical condition and preferences and identify the caregiver who has the right experience for the job. Our caregivers can help your loved one get in and out of bed, get around the house, bathe and get dressed, prepare meals and so much more. With Visiting Angels Denver as your partner in senior care, you can have peace of mind knowing your loved one will receive the support they need to aid in their recovery.
Please contact our Wheat Ridge, CO office today to learn how we can assist your loved one after a stroke. We are happy to be of service!
Serving Central Denver, Lakewood, Arvada, Wheat Ridge, Golden & the Surrounding Areas
Visiting Angels
DENVER, CO
4251 Kipling St #535
Wheat Ridge, CO 80033
Phone: 303-232-9999