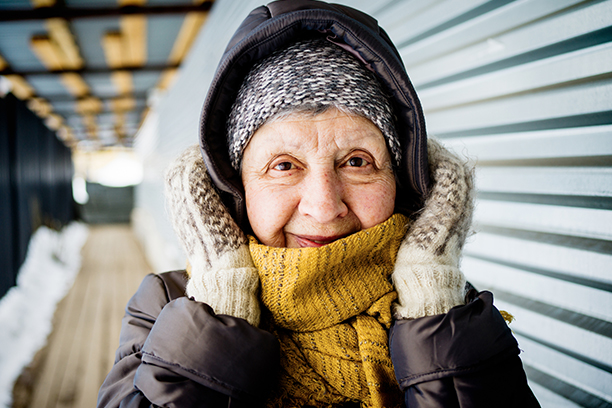 How Transitional Care in Eureka Reduces Hospital Readmissions
Ready-Set-Go Home with Transitional Care
Have you considered how a professional care provider could assist your loved one through the process of being discharged from the hospital? Transitional care is available in the local area through Visiting Angels® Eureka, a professional senior care agency that understands the importance of decreasing the risk of hospital readmissions among elderly adults. With our Ready-Set-Go Home transitional care program, we're equipping seniors to thrive during the discharge and recovery process.
Why Are Readmissions a Concern Among Seniors in Eureka?
Seniors who are hospitalized often find themselves in a cycle of being discharged and readmitted to the hospital. In fact, nearly one in five Medicare beneficiaries end up at the hospital within a 30 day period of leaving. For many, this process is a result of being unable to maintain their health after a long stay at the hospital. When they feel weak, unmotivated, and unenergetic, they may skip medication dosages, forget about follow-up appointments, or fail to cook themselves healthy meals. This typically leads to a deterioration in their health that requires rehospitalization.
How Transitional Care From Visiting Angels Eureka Helps
We've seen this cycle of rehospitalization firsthand, and we know exactly how to help seniors in a way that reduces the likelihood they will return to the hospital due to complications. We begin with a comprehensive preparation process. This includes assisting seniors and their family members at the hospital, providing them with essential information that helps them lay out a plan of action for the discharge and recovery period. Our Ready-Set-Go Home planning guide is an excellent tool to use during this otherwise uncertain time.
The next stage of our Ready-Set-Go Home program is the delivery of high-quality home care. After a lengthy hospital stay, elderly adults often feel unable to take care of the many essential tasks that are necessary for a successful recovery. Our professional care providers help by assisting with any activities seniors could struggle with. From remembering medication schedules to arranging transportation to doctors' appointments and tidying up the house, our team is ready to offer a helping hand that is often much-needed during the recovery process.
Get started with a no-cost consultation to learn how our Ready-Set-Go Home transitional care program can make a difference for your loved one in Eureka, Arcata, Fortuna, McKinleyville, Trinidad, or a community in the surrounding areas. Call Visiting Angels Eureka today!
Serving Eureka, CA Area
Visiting Angels
EUREKA, CA
1112 5th St
Eureka, CA 95501
Phone: 707-442-8001 & 707-725-3611 & 707-825-8008
HCO #124700002