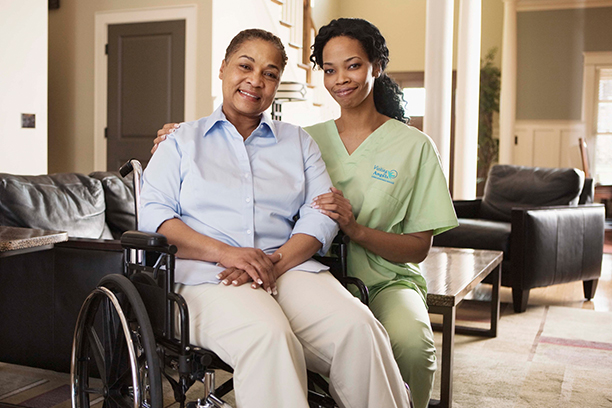 Respite Care in Eureka
If you're an unpaid family caregiver who could use a bit of support managing your caregiving duties, respite care is the answer. At Visiting Angels® Eureka, we understand that many family caregivers find joy in helping their loved ones, but often feel overwhelmed by the demanding schedule of caregiving. Our professional care providers can step in from time to time to assist with your loved one's needs so you can take a break and avoid feeling burned out. In addition to providing care that gives family caregivers much-needed relief, we also deliver high-quality care that benefits seniors with all kinds of age-related issues.
What is Respite Care?
There's not necessarily a universal approach to respite care at Visiting Angels Eureka. Instead, this form of care is flexible to ensure it meets the unique needs of different families. In many cases, local family caregivers ask for support on a temporary basis or for a short-term period so they can go on vacation, tend to a family emergency, or simply have time off to engage in self-care. Our professional care visits can also be booked on a regular basis to deliver ongoing assistance that makes family caregivers' routines more manageable and less stressful. No matter what kind of schedule you choose, you can count on us to deliver exceptional care for your loved one that gives you peace of mind.
How Respite Care Helps Seniors in Eureka
Our care professionals are equipped to provide help with a wide variety of daily tasks and routines. Whether your loved one is dealing with difficult circumstances related to a memory disorder, has mobility limitations, or struggles with loneliness and isolation, we'll be able to meet their needs.
Take a look at some of our most popular caregiving services for the Eureka area:
Cooking and light housekeeping
Taking part in hobbies and favorite pastimes
Providing emotional support and conversation
Assisting with showering and getting dressed
Going to doctors' appointments
Keeping up with medication schedules
Getting Started with Respite Care
We encourage you to get started with respite care before you begin to feel overwhelmed by your loved one's needs to ensure you avoid burnout and continue to provide the best care possible. To learn more about setting up personalized care for your family, request a free consultation with our local care agency today!
Simply give Visiting Angels Eureka a call to set up your no-cost, no-obligation respite care consultation in Eureka, Arcata, Fortuna, McKinleyville, Trinidad, or a community in the surrounding areas.
Serving Eureka, CA Area
Visiting Angels
EUREKA, CA
1112 5th St
Eureka, CA 95501
Phone: 707-442-8001 & 707-725-3611 & 707-825-8008
HCO #124700002