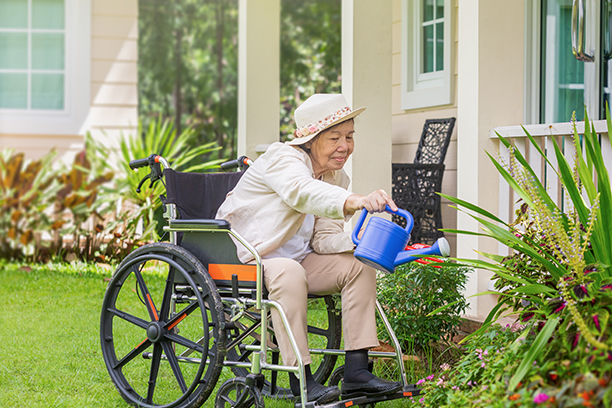 How to Get Started with Senior Care from Visiting Angels Fort Smith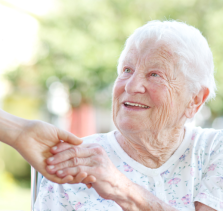 Visiting Angels® Fort Smith provides in-home senior care to residents in Fort Smith, Van Buren, Alma, Greenwood, and the greater River Valley Area in Arkansas. Our organization is trusted by seniors and their families because we provide respectful elderly care that meets their individual needs. Personalized, one-on-one support from our dedicated staff ensures that our clients may continue to live safely and comfortably in their own homes. If you've made the difficult decision to get help for a senior family member or friend, Visiting Angels Fort Smith's in-home care services are an excellent option to consider.
As you consider various home care agencies in the River Valley, we recommend scheduling an in-home consultation with Visiting Angels Fort Smith to learn more about the services we provide. With our help, getting started with professional care will be a breeze.
What Gets Discussed During a Senior Care Consultation?
Hiring a professional caregiver is a life-changing decision that you and your family must make together. It's normal for senior loved ones to have one idea of what they want, while their families have a completely different one. With the assistance of our staff at Visiting Angels Fort Smith, you can create a care plan for your loved one that is tailored to their specific requirements and offers you and your family some much-needed peace of mind.
Our goal is to make you and your loved one more comfortable with the idea of professional home care, so we can answer any questions you have about our services or company. If you're still on the fence about hiring us, we'd be happy to show you how our other clients in Fort Smith and the surrounding area have benefited from our senior care services.
Here's what we often discuss with families during the initial in-home consultation:
Why you decided to seek in-home senior care for your loved one
What you are looking for in a home care company
What level of care your loved one needs
Your loved one's medication, meal, and sleep schedules
How we can support your loved one emotionally
Your preferred care schedule including days and times
Your budget
How We Help Families Find the Right Caregiver
Your loved one's quality of life may be enhanced and their general well-being can be increased by finding the perfect caregiver for them. Our in-home caregivers are a vital part of the Visiting Angels Fort Smith team, and we value everything they do to ensure our clients' well-being.
We will assist you in locating a suitable caregiver for your loved one during the in-home consultation. Our home care agency has a staff of experienced senior care professionals from which we will choose a caregiver based on your loved one's needs, schedule, and personality. However, ultimately, it will be up to your loved one to decide which caregiver they would choose to work with.
Our Angels are able to build meaningful relationships with their patients as a result, which in turn improves the quality of care they are able to deliver. In case things don't go as planned, you have the option of switching to a different caregiver.
What if I Live Outside of the Fort Smith Area?
There are always options for you to be involved in your loved one's care, even if you don't reside in the Fort Smith area. Our care coordinators may include you into the consultation process over the phone or over the internet. Furthermore, our home care agency maintains consistent communication with clients' loved ones. We will inform you of any changes we see in your loved one's behavior or general health.
You can relax knowing your loved one will be well taken care of with Visiting Angels Fort Smith's in-home senior care services.
If you'd like to set up an in-home consultation, contact our Fort Smith, AR, office today!


Serving Fort Smith and the Surrounding River Valley Area
Visiting Angels
FORT SMITH, AR
200 North Greenwood Ave #3
Fort Smith, AR 72901
Phone: 479-434-4634
Fax: 479-434-4724