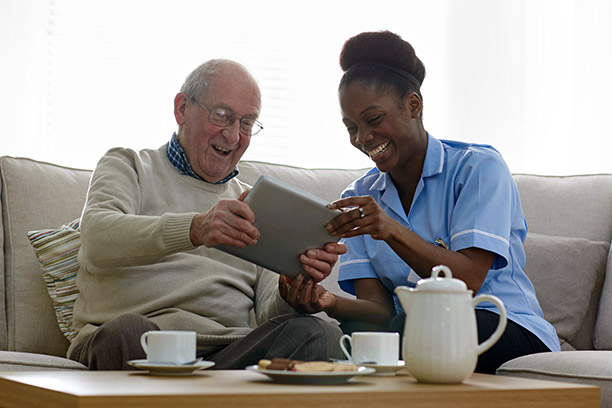 Alzheimer's Care Services
Dementia and Alzheimer's Care from Visiting Angels Medford MA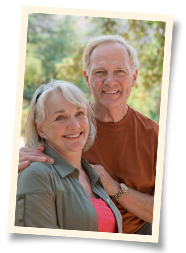 Caring for a parent or loved one with a memory disorder can be challenging. Trying to be the sole care provider for a loved one with dementia and Alzheimer's is both emotionally and physically taxing. It can be hard to watch your loved one's mental and physical health decline. Thanks to Visiting Angels Medford MA, you don't have to handle it alone. Assistance from a knowledgeable professional can provide valuable insight to family members while making life easier for those suffering from a memory disorder. Visiting Angels Medford MA offers dementia and Alzheimer's care to take the pressure off of family caregivers and keep sufferers safe at home.
Choose Your Caregiver in Medford MA
Once you have made the decision to seek dementia and Alzheimers care from Visiting Angels Medford MA, we want you to find a caregiver who put you at ease. We do this is by involving you in the caregiver selection process. We will get started by matching you with potential memory care specialists who have the skills your loved one requires. From there, you are able to meet with our caregivers in person. You have the opportunity to ask questions and get a feel for their personality. The final decision on which dementia and Alzheimers care professional from Visiting Angels Medford MA works with your family is up to you.
Dementia and Alzheimer's Care Services Can Help Seniors Stay Active
As we age, staying physically active can be an important factor for mood and overall wellness. Just because a loved one is diagnosed with Alzheimer's and dementia does not mean they must be sedentary. Visiting Angels Medford MA can help your loved one stay active by assisting with walking and providing transferring assistance. Angel companions can also aid your loved one with transportation so they can get to family events and social gatherings. Additionally, dementia and Alzheimer's caregivers from Visiting Angels Medford MA can accompany your loved one on outings and provide general support and companionship throughout the day.
When you have a family member who is dealing with dementia or Alzheimer's, it is nice to know you have Visiting Angels Medford MA by your side. Call our office today to learn more about our dementia and Alzheimer's care services and how they can help your family.
Serving Medford, Malden, Melrose, Arlington, Belmont, Waltham, Lynn and Saugus, MA
Visiting Angels
MEDFORD, MA
1 City Hall Mall
Medford, MA 02155
Phone: 781-395-0023
Fax: 781-395-0025