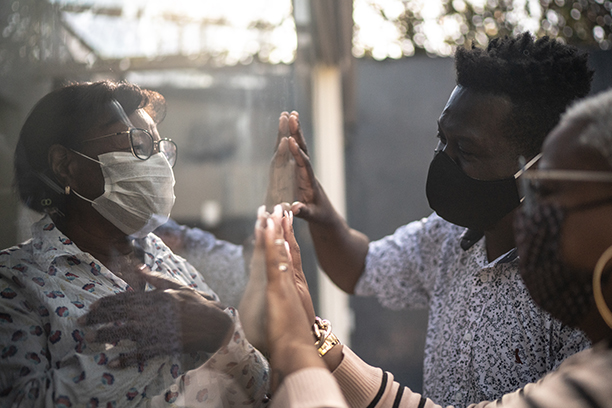 Care for Seniors with Alzheimer's in Nashville, TN and Surrounding Areas
Learn more about your options for Alzheimer's care for seniors in Nashville, Brentwood and surrounding areas in TN and how Visiting Angels can help
The Alzheimer's Foundation of America states that nearly 5.1 million Americans suffer from Alzheimer's disease. Alzheimer's is a fatal brain disease with decline of memory, reasoning, thinking, and more with devastating results. There is no cure for Alzheimer's, but there are treatments to slow the condition. It is important to have a plan to find suitable care for senior loved ones with Alzheimer's, whether you choose a memory care facility or a professional home care agency like Visiting Angels Nashville.
10 Warning Signs of Alzheimer's
Alzheimer's disease it not a usual part of the natural aging process. While it affects individuals at different severities, it will gradually increase and become a more often occurrence of the following:
Memory loss and disruption of daily life
Difficult planning or problem solving.
Confusion with time and place.
Problem completing familiar tasks in daily life.
Difficulty understanding space, images, colors, etc.
Difficulty speaking and writing.
Decrease in judgement.
Decrease in social or work activities.
Losing items and inability to retrace steps.
Change in mood and personality.
If someone in your family suffers from Alzheimer's, it is important to learn more about the disease. Two great resources are The Alzheimer's Foundation of America and the Alzheimer's Association.
Benefits of Professional Alzheimer's Care for Seniors
In-home Alzheimer's care for seniors from Visiting Angels Nashville can help your loved one with the decline of Alzheimer's such as making them comfortable and safe during this time. Introducing a caregiver early on will ease the process so your loved one is familiar with their presence before the disease worsens and changes in daily life become more jarring. Creating a support system for your loved one is essential as well. Our caregivers are here to help with daily tasks such as getting dressed, moving about the home, going to appointments, medication reminders and more.
At Visiting Angels Nashville, our caregivers are here to help and provide quality care for seniors. Ease the transition and experience of Alzheimer's Disease with our help to make sure your loved one is comfortable and receives the care they need.
Contact Visiting Angels Nashville to Get Started
Our team at Visiting Angels Nashville is here to support and help your loved one today. Contact our Brentwood, TN office at 615-697-4705 to schedule a free in-home consultation right away.
Serving Nashville, Brentwood, Franklin, Belle Meade, Green Hills and surrounding areas in Tennessee
Visiting Angels NASHVILLE, TN
750 Old Hickory Blvd Bldg 2 #150-120
Brentwood, TN 37027
Phone: 615-697-4705