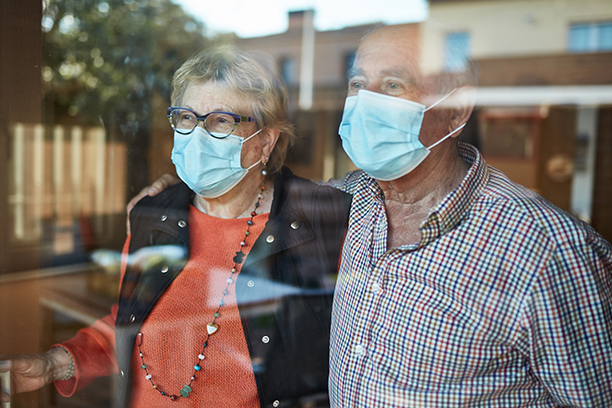 Preventing Falls with Quality In-Home Elder Care in Nashville, TN and Surrounding Areas
Through our Fall Prevention program, we offer elder care solutions to help seniors in Nashville, Brentwood and surrounding areas in Tennessee avoid falls and stay safe at home
Fall prevention is an essential part of providing in-home senior care. Falling is one of the most dangerous things that can happen to a senior both physically and emotionally. Not only can falls take months to even years for physical recovery but they are often the reason that most seniors lose their independence. Many older people struggle with watching their loved ones help them do routine tasks they would normally do by themselves and often feel embarrassed or ashamed of their newfound lack of mobility. These types of thoughts can lead to anxiety, loneliness and even depression for many seniors if they don't have the care and support they need.
Why is Fall Prevention Necessary?
Each year, millions of seniors fall. While some of these falls cause minor injuries many of them can cause serious damage to seniors both physically and emotionally.
Here are some facts about how falling impacts seniors:
Every year, 1 in 3 older adults fall and 1 in 5 sustain a serious injury such as a broken hip, fracture, concussion, and other injuries

Those who fall once are more likely to fall again

More than 800,000 people are hospitalized for falls each year

Recovery from injuries, including hip fractures, can take up to a year in a long-term care facility and many people who fall never go home again
How Our Elder Care Services Can Help Your Loved One
Falls are normally caused by one or more risk factors, which are conditions that increase a person's chances of falling. Risk factors can be any number of things from physical condition, medical issues or even an unsafe home environment.
Some risk factors for falls in seniors include:
Arthritis

Poor eyesight

Taking multiple medications

Dehydration

Lack of grab bars in the bathtub

Lack of non-slip mats in the bathtub and shower floors

Lack of handrails and lights on staircases
Arranging professional in-home elder care services from Visiting Angels Nashville and addressing risk factors early are key to reducing the chances of your loved one falling.
Fall prevention can be a huge challenge for those who do not use a cane or walker. At Visiting Angels Nashville, we are committed to continuing education about fall prevention so that families, caregivers and older adults are aware of the proper steps to take to prevent their loved ones from falling.
Some of the ways elder care from Visiting Angels Nashville can help your loved one stay safe include:
Assisting with clearing clutter from walkways and other light housekeeping tasks so your loved one doesn't trip

Planning and preparing nutritious meals so your loved one can have the energy they need throughout the day and avoid dehydration

Reminding your loved one to take any medication they need and watching out in case they show any side effects that could impact their safety

Helping your loved one bathe, get dressed and get to the bathroom

Helping your loved one get in and out of bed and get throughout the house safely

And so much more
If you think that you or a loved one could benefit from our fall prevention and other elder care services, then do not hesitate to reach out today!
Get Started with Visiting Angels Nashville Today
Schedule your FREE in-home assessment today by contacting our Brentwood, TN office at 615-697-4705
Serving Nashville, Brentwood, Franklin, Belle Meade, Green Hills and surrounding areas in Tennessee
Visiting Angels NASHVILLE, TN
750 Old Hickory Blvd Bldg 2 #150-120
Brentwood, TN 37027
Phone: 615-697-4705