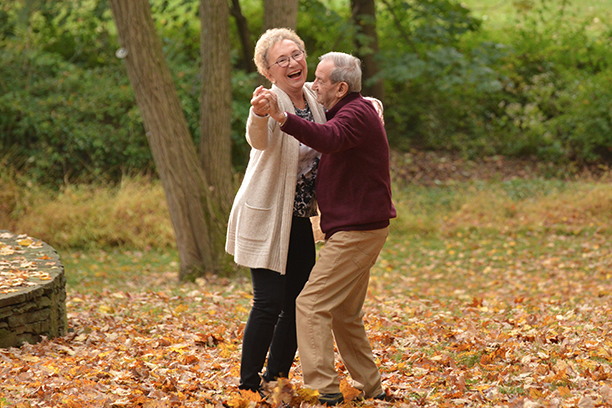 In-Home Dementia Care for Seniors in Nashville, TN and the Surrounding Areas
Visiting Angels helps seniors who suffer from dementia with experienced and compassionate dementia care in Nashville, Brentwood and surrounding cities in Tennessee
When you find out your aging loved one has dementia, it is normal to feel overwhelmed and devastated. If you take it upon yourself to provide care for your loved one during this difficult time, you may find yourself risking personal commitments as well as your own health. This is a common experience for family caregivers who care for a loved one with dementia.
At Visiting Angels Nashville, we are dedicated to providing exceptional in-home dementia care for seniors as well as support to family caregivers. Our professional and compassionate caregivers can provide full-time care to your loved one with dementia or simply take over care duties when you are unavailable or need a break. Dedicated home care providers from Visiting Angels Nashville can help your loved one with Alzheimer's or dementia live at home with dignity and confidence. You can be sure your loved one will always be in good hands.
How Can Dementia Care Help My Loved One?
When seniors are diagnosed with dementia, they can often find many aspects of their lives changing as the disease progresses. That is why we make sure to provide seniors with the support they need to keep themselves healthy in mind, body and soul.
Our caregivers offer many different forms of support, which can include (but aren't limited to):
Transitional care –

Caregivers will help your loved one during transitions, such as transitioning from the hospital to the home or vice-versa.

Physical support –

Caregivers will provide support to seniors with declining motor skills and make sure seniors are safe while moving around.

Emotional support –

Symptoms like anger, anxiety, confusion and frustration are common in dementia patients. With emotional support, our caregivers help seniors and their families manage these symptoms.

Respite care –

Family caregivers can regularly schedule professional caregivers so that they can feel comfortable taking time to rest.

Creating a stable environment –

Our caregivers help create calm environments for seniors with dementia by keeping them on a schedule, providing medication reminders and more.
Getting Started with Visiting Angels Nashville
If you are caring for a loved one with dementia or have a loved one who has recently been diagnosed with dementia, Visiting Angels Nashville is here to step in and provide support when you need it with our dementia care services. We have made the whole process easy and stress-free, from our free in-home consultations to providing our personalized home care services.
Contact our Brentwood, TN office today at 615-697-4705 and ask how our caregivers can help your loved one.
Serving Nashville, Brentwood, Franklin, Belle Meade, Green Hills and surrounding areas in Tennessee
Visiting Angels NASHVILLE, TN
750 Old Hickory Blvd Bldg 2 #150-120
Brentwood, TN 37027
Phone: 615-697-4705