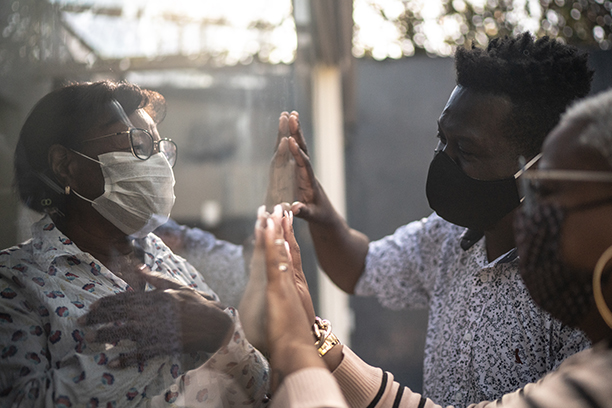 How to Get Started with In-Home Care in Winchester
If you're trying to set up in-home care for a loved one in Winchester, you can have confidence that you'll have a straightforward experience with Visiting Angels® Northern Shenandoah Valley. We understand how important it is for families to have access to reliable senior care services, and we're here to assist you with arranging care that promotes your loved one's well-being and gives you peace of mind.
Getting started is simple. First, we'll come by your loved one's home for a free consultation to answer your questions and build a customized care plan. Then, we'll select a caregiver for your loved one who is uniquely qualified to deliver their senior care services.
Your Consultation on In-Home Care in Winchester
We're dedicated to providing seniors with personalized care that meets their full range of needs. That's why we take the time to meet with potential care recipients in person for a no-cost consultation. These meetings give us a greater understanding of the senior's preferences, current routines, and care requirements. They also ensure that family members can have their concerns thoroughly addressed by our helpful staff members.
The following are some of the subjects we may cover during your loved one's in-home care consultation in Winchester:
Assistance with physical concerns such as arthritis and mobility issues
Frequency and duration of care visits required to help your loved one age in place
Favorite pastimes and social activities
Dietary preferences and restrictions
Giving care providers home access
Rescheduling care visits
How to handle unexpected circumstances
Needs for social and emotional support
Selecting Your In-Home Care Provider at Visiting Angels Northern Shenandoah Valley
After getting to know your loved one in person in Winchester, we'll have the information we need to select the right caregiver for their personal lifestyle and care requirements. We'll consider factors such as our caregivers' scheduling availability, personal strengths, skills, and personalities to ensure that we choose the care provider who can best meet your loved one's needs.
It's crucial to us that you always have peace of mind regarding your loved one's well-being. Therefore, if you ever feel uncomfortable with the caregiver we've selected, don't hesitate to let us know. We'll work to find an alternative who instills you with confidence about the quality of your loved one's care.
It's easy to get started with in-home care. Just call Visiting Angels Northern Shenandoah Valley today to schedule a no-cost care consultation at your loved one's home in the Winchester area.
Serving Winchester City and Communities in Frederick, Clarke, Warren & Fauquier Counties
Visiting Angels
NORTHERN SHENANDOAH VALLEY
158 Front Royal Pike #103
Winchester, VA 22602
Phone: 540-409-4401
571-258-0111
Fax: 540-409-4990