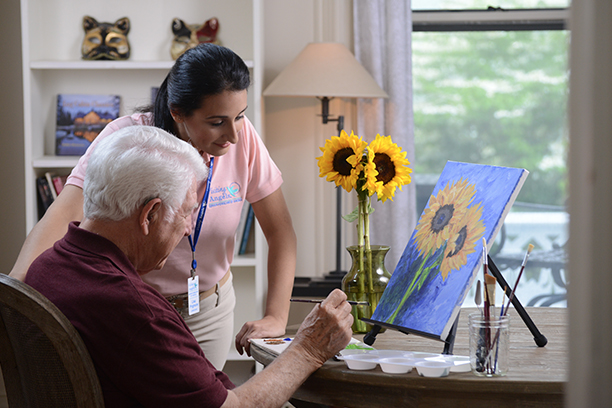 How Transitional Care in Pittsfield Reduces Hospital Readmissions
Ready, Set, Go Home with Transitional Care
Hospitalizations can be overwhelmingly stressful for seniors and their families. However, in a significant number of cases, seniors find that they keep returning to the hospital after being discharged. If you're worried about your loved one being readmitted to the hospital soon after returning home, you can help minimize their risk of rehospitalization with transitional care. The Ready, Set, Go Home program available for seniors in Pittsfield from Visiting Angels® Berkshires has been carefully constructed to offer high-quality support for elderly adults as they move from a medical facility back home.
Understanding the Importance of Transitional Care
Within 30 days of leaving the hospital, nearly one-fifth of Medicare beneficiaries find they must return for a repeat hospital stay. With numbers this high, it's clear that steps need to be taken to help elderly adults remain at home after being in the hospital.
It's not uncommon for seniors to feel somewhat out of sorts after being hospitalized. A hospital stay shakes up their normal routine and can leave them feeling exhausted and a bit out of practice with everyday activities. On top of this, many elderly adults continue to struggle with their strength and balance or deal with lingering symptoms long after they return home from the hospital. Ensuring they have a helping hand with everyday activities as well as with following their doctors' instructions for recovery can be essential to their long-term well-being.
How We Help Seniors in Pittsfield
We take a comprehensive approach to transitional care through our Ready, Set, Go Home program. This program begins in the hospital to give seniors customized support before their discharge takes place. We discuss each senior's situation with their families prior to the discharge date to lay the foundation for a tailored plan of care. In addition, we offer families our Ready, Set, Go Home discharge planning guide, which they can refer to throughout the process.
Seniors can feel more confident about returning home when they know they will have a dedicated care provider waiting to help them maintain their independence. We can arrange for caregivers to remind seniors about taking medications, help them attend follow-up appointments, cook their meals, and assist them with personal care, among other specialized services.
Just call Visiting Angels Berkshires today to learn more about transitional care through a no-cost consultation in Pittsfield, Berkshire County, Great Barrington, Williamstown, Westhampton, Greenfield, or a community in the surrounding areas!
Serving Pittsfield, the Berkshires and Surrounding Communities
Visiting Angels
PITTSFIELD, MA
197 South St Bldg A
Pittsfield, MA 01201
Phone: 413-344-9281