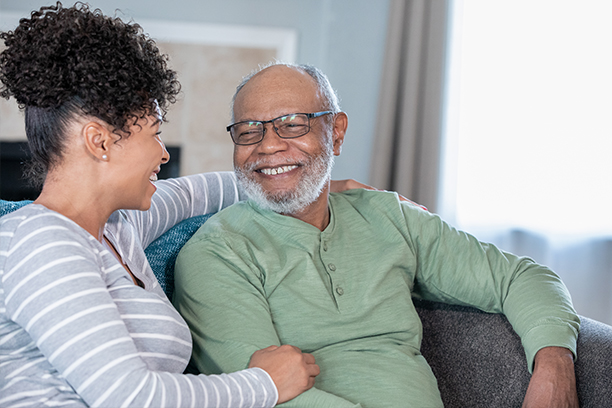 Alzheimer's Care in Pittsfield
Our Mission: To Improve the Quality of Life for Those Suffering with Alzheimer's Disease and Their Families


Dementia and Alzheimer's Care from Visiting Angels Pittsfield
Dealing with the effects of dementia or Alzheimer's can be a source of great stress for families. Along with the practical considerations of caring for a loved one, family members may have different ideas about how to best keep their loved one safe. Some members of the family may think that a move to institutionalized care is the only option. Others may be hesitant to force their loved one from their familiar surroundings. Visiting Angels Pittsfield offers dementia and Alzheimer's care services you can all feel good about. Our assistance provides those with Alzheimer's and dementia with the best of both worlds. Alzheimer's and dementia care from Visiting Angels Pittsfield keeps seniors safe while allowing them to live independently at home.
Dementia and Alzheimer's Care Addresses Many Needs
Dementia and Alzheimers care from Visiting Angels Pittsfield can address the unique needs associated with memory disorders while simultaneously helping with the common struggles of the aging population. Our assistance can help your loved one with everything from dealing with the behavior issues often associated with dementia, to help with common daily tasks including preparing meals, remembering medications, getting dressed, and more.
Along with the activities of daily living, dementia and Alzheimers care from Visiting Angels Pittsfield can also provide companionship and social support to seniors. While cognitive and physical impairment can make maintaining relationships difficult, understanding caregivers can provide your loved one with the joyful companionship they might otherwise be missing.
Choose Your Caregiver from Visiting Angels Pittsfield
An important aspect of Alzheimer's and dementia care from Visiting Angels Pittsfield is your ability to select your elder care professional. It is not always easy to trust an outside caregiver and that is why we try to involve our clients in the caregiver selection process. You will have an opportunity to sit down with qualified, pre-screened caregivers from our agency. You can ask them questions, explain your needs, and get a feel for their personalities. Once you are comfortable, you decide which dementia and Alzheimer's care professional from Visiting Angels Pittsfield you would like to work with. If you change your mind at any time, we can help you choose a different professional for your care.
When you have a family member in need of dementia and Alzheimer's care services, call Visiting Angels Pittsfield. Our knowledgeable staff is ready to answer your questions and help you get started.
Serving Pittsfield, the Berkshires and Surrounding Communities
Visiting Angels
PITTSFIELD, MA
197 South St Bldg A
Pittsfield, MA 01201
Phone: 413-344-9281