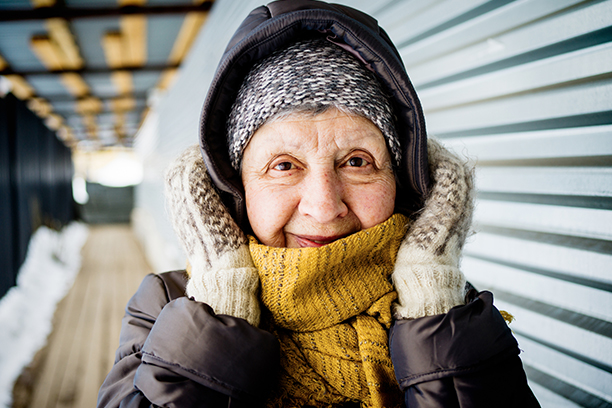 How Our Home Care Workers Help Seniors in Silver Spring, MD and Surrounding Areas with Meal Preparation
Our senior care services include meal planning and preparation for aging adults in Silver Spring, MD and the surrounding areas
Many seniors nowadays are malnourished, regardless of whether they are thin or overweight. Some of them eat too little due to medication side effects, chewing problems, and other issues, others eat overly processed, fast food or frozen TV dinners. Not eating properly in senior years can, unfortunately, result in the development of health problems or worsen existing conditions. For this and many other reasons, at Visiting Angels Silver Spring, we offer meal planning and preparation as part of our senior care services.
With the help from a home care worker from Visiting Angels Silver Spring, your senior loved one can easily eat a healthy, well-balanced diet and lead a healthier life overall. They can age at home and enjoy greater independence as they maintain their routine and participate in their own care. Most importantly, they can truly make the most out of their golden years despite the age-related difficulties they may be dealing with.
Why Healthy Eating Can Be Challenging for Older Adults
There are many reasons why seniors may find it hard to eat a healthy diet, such as:
Mobility issues, loss of strength
Many people become weaker with age. Since meal preparation includes going to the grocery store or local market to shop for food, carrying groceries back home, cooking, and cleaning the kitchen, it does not come as a surprise that a lot of older adults are unable to eat healthy meals.
Convenience of fast food
Fast foods and frozen meals are cheap, easy meals that require almost no preparation. While they are convenient, these foods are sadly also unhealthy. As any home care worker can tell you, they are packed with salt and other harmful ingredients that are not good for our bodies and they do not contain the nutrients your loved one needs to remain healthy.
Decreased appetite due to medications or depression
Some older adults do not feel hungry due to medication side effects or mental health issues like depression. Cooking for one may seem like too much trouble or it may remind seniors that they once cooked for a spouse or whole family so instead of preparing food just for themselves, they may choose to skip meals.
A home care worker from Visiting Angels Silver Spring can help your loved one deal with these or any other issues. They can get high-quality ingredients for your parent or relative and cook healthy, delicious meals.
What Does Meal Planning from Visiting Angels Silver Spring Include?
When you choose to work with Visiting Angels Silver Spring, you can rest assured that your loved one will enjoy nutritious, well-balanced meals that are not just good for them but that perfectly suit their taste too.
Our meal preparation services include:
A home care worker can accompany your loved one to the store or market or shop for ingredients on their own with a list of foods to buy
Cooking meals and preparing snacks
Assisting with kitchen organization to make plates and cooking items more easily accessible for your loved one
Storing leftovers and cleaning the kitchen after mealtime
Taking out the trash
To learn more about our meal preparation services and how our dedicated home care workers can help your loved one, please call our Silver Spring, MD office today!
Serving Silver Spring, Rockville, Kensington, Chevy Chase, Olney, Bethesda and throughout Montgomery County, Maryland
Visiting Angels
SILVER SPRING, MD
804 Pershing Dr #110
Silver Spring, MD 20910
Phone: 301-578-1616
Fax: 301-578-1619