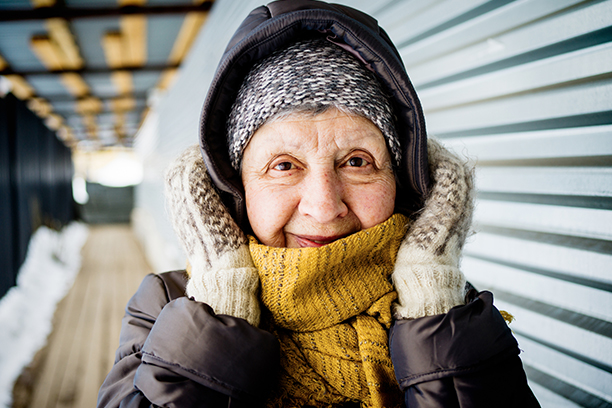 Long-Distance Home Care for Seniors in Silver Spring, MD and Surrounding Areas
Visiting Angels can help with arranging home care for seniors in Silver Spring, Rockville, Kensington, Chevy Chase, Olney, Bethesda and surrounding areas in Maryland, even when families live outside of Montgomery County
Taking care of an elderly loved one who wishes to live independently in their own home may be difficult, particularly if you live hundreds of miles away. Hiring a professional care provider is a great solution if you want to demonstrate that you still care for your loved one despite the distance. But how can you find the best caregivers if you can't be there throughout the hiring process?
That's why many families whose loved ones live in Montgomery County choose home care for seniors from Visiting Angels Silver Spring.
How We Help Families Living Outside of Montgomery County
Many elderly adults living in Silver Spring, Rockville, Kensington, Chevy Chase, Olney, Bethesda and surrounding cities live apart from their families. That's because adult children typically relocate away from their parents due to career opportunities and other factors. While some seniors want to live in nursing homes and assisted living facilities, others prefer to remain in their own homes.
With home care for seniors from Visiting Angels Silver Spring, we can ensure that your loved one receives the care they need to age in place while keeping the whole family informed about their well-being. Our team can assist you in arranging care options, even if you can't physically meet with us.
Everything begins with an in-home consultation. We will meet face-to-face with your loved one in their home while keeping you in the loop over the phone so that you can still be involved in the care of your loved one. During the consultation, we will ask about the level of care your loved one needs, as well as their schedule and daily routine, if they're managing a chronic illness, logistics and other factors. You can also ask us about the services we offer, how much our services cost and other questions you may have. This will help us create a care plan that's completely personalized and allows your loved one to get the support they need on their terms.
After creating a care plan, our care directors will match your loved one with a compassionate caregiver who has the right skills to provide the level of care your loved one needs, as well as a compatible personality, schedule and other factors that will make them the ideal caregiver for your loved one. This process helps our caregivers form strong bonds with their clients, which leads to exceptional home care for seniors.
Once we begin providing care, we can regularly provide you with updates via phone or email so that you can get updated on the condition, status and well-being of your loved one. If we notice any changes, we will notify you immediately. We are committed to keeping in regular contact with our clients' families because we understand that you always want to make sure your loved one is doing well.
Additionally, we can check in on your loved one regularly to ensure that they are safe and comfortable and that their caregiver is providing the care they need to stay safe and comfortable in their own home. Our office has an after-hours line so that you and your loved one can call in case of emergencies.
With home care for seniors from Visiting Angels Silver Spring, families who live at a great distance can have peace of mind.
Call our Silver Spring, MD office at 301-578-1616 to learn how we can help your loved one.
Serving Silver Spring, Rockville, Kensington, Chevy Chase, Olney, Bethesda and throughout Montgomery County, Maryland
Visiting Angels
SILVER SPRING, MD
804 Pershing Dr #110
Silver Spring, MD 20910
Phone: 301-578-1616
Fax: 301-578-1619