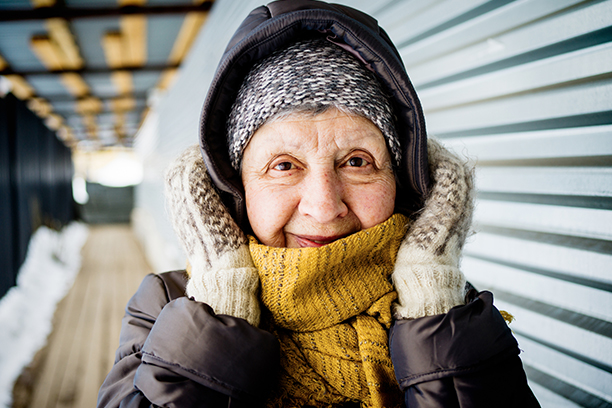 Frequently Asked Questions About Alzheimer's Disease
Visiting Angels can help you learn more about Alzheimer's disease, including symptoms and ways to manage the disease through elderly care in Silver Spring, MD
If your loved one has recently been diagnosed with Alzheimer's disease, you may be going through quite a bit right now. A lot is said about Alzheimer's, but many are regardless left confused about what it is exactly. That is why we decided to put together this brief selection of frequently asked questions about the disease, including symptoms, risk factors and options for elderly care in Silver Spring, MD.
What is Alzheimer's disease?
Alzheimer's disease is a degenerative brain disorder. This means that individuals with Alzheimer's disease experience memory loss, cognitive decline and behavioral changes. It is a terminal illness and diagnosed individuals have a life expectancy of four to eight years on average. If your loved one has been diagnosed with this degenerative disease, they will be in need of professional Alzheimer's care. The good news is that Visiting Angels Silver Spring can help them continue living in the comfort of their own home with quality in-home Alzheimer's care services.
Is there a difference between Alzheimer's disease and dementia?
Yes, but it's not as obvious as you may think. Dementia is an umbrella term that encompasses Alzheimer's disease. However, Alzheimer's patients do account for a very large chunk of dementia cases, somewhere between sixty and seventy per cent overall. So, if an individual has Alzheimer's disease, they have dementia, but if they have dementia, they may not necessarily have Alzheimer's.
Are there any risk factors?
Right now, scientists are still looking for the exact cause of Alzheimer's disease, but several risk factors have been isolated. The top three risk factors are thought to be advanced age, genetics and heart health.
If you are looking to prevent Alzheimer's disease in yourself or your loved one, a good place to start is to help them be as healthy as possible. Many families choose to either appoint a family member as a caregiver or move their loved ones into a nursing facility. However, in-home elderly care in Silver Spring, MD is often the best solution because it not only helps seniors manage their symptoms, but it allows them to do so in familiar surroundings.
What are the symptoms?
There are a number of symptoms and not all individuals with Alzheimer's disease will display or experience all of them. Some of the most common symptoms include memory loss, both short and long-term, trouble with problem solving, struggling to get through the day taking care of one's chores, forgetting words, getting lost, confusion about time, date, place, people and things, tendency towards acting irrationally, irritability, depression and anxiety.
To find out more about Alzheimer's disease or options for in-home elderly care in Silver Spring, MD, please contact Visiting Angels today!
Serving Silver Spring, Rockville, Kensington, Chevy Chase, Olney, Bethesda and throughout Montgomery County, Maryland
Visiting Angels
SILVER SPRING, MD
804 Pershing Dr #110
Silver Spring, MD 20910
Phone: 301-578-1616
Fax: 301-578-1619