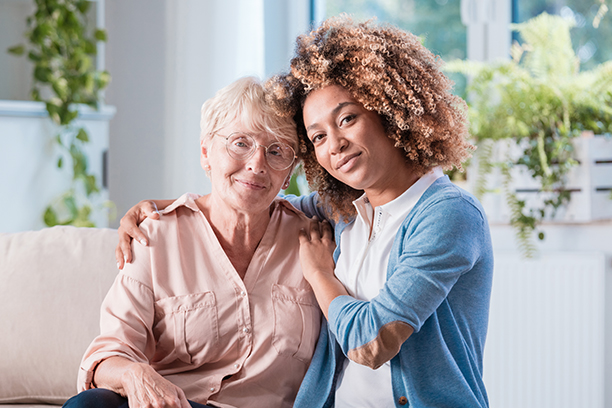 Companion Care Services in Johnson City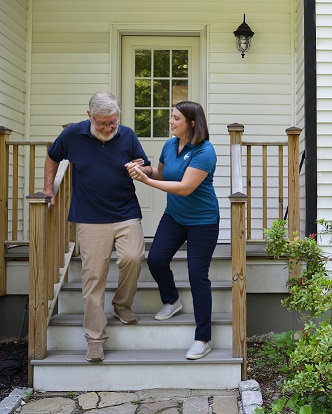 How Companionship Impacts Health
Companionship can help seniors live safer, happier lives in their own homes. With our companion care services in Johnson City, Visiting Angels® Tri-Cities is eager to provide the love and support your relative needs. We offer flexible assistance, customized care duties, and a wide range of options to fit your situation. The goal of our service is to boost their home safety and overall comfort while providing companionship to keep them in a more positive state of mind.
The Benefits of Our Companion Care Services in Johnson City
Being alone comes with a great deal of risk for seniors. Having a friendly and reliable person around to talk with and share their experiences is a great way of minimizing emotional stress and creating a safer environment. Some advantages of our companion care include:
Emotional Stability. Our presence around the home will help to minimize feelings of loneliness and isolation.
Injury Prevention. We can reduce fall hazards, assist with mobility, and take over any daily duties that cause them physical difficulty.
Simplicity and Stress Relief. Our caregivers will help with housework and help to create a clean and organized home where they can relax.
Mental Stimulation. The brain thrives on social contact and conversation. Having someone around to talk to will help them remain sharp.
Healthy Diet and Exercise. Many seniors struggle to cook and maintain a healthy diet. They also struggle to get enough exercise. We can provide one-on-one assistance and create customized plans to assist in both of these crucial areas.
Companion Care Services For Your Loved One
Our companionship and support around the home is a great way to keep your loved one healthy, happy and secure. It is also a terrific way to ease stress for family care providers. Nobody should have to give up all of their time and energy to care for a parent or relative. We can help you provide a great life for them while still affording yourself the chance to rest. Our care can be scheduled as often as you need, giving you the chance to remain actively involved without burning yourself out.
We are eager to meet with you for an initial care consultation to discuss your needs and form a customized care strategy for your relative. We proudly offer our companion care throughout:
To get started with our companion care services in Johnson City, contact Visiting Angels Tri-Cities today.
Serving Johnson City, Kingsport, Bristol, TN and the Surrounding Communities
Visiting Angels
TRI-CITIES, TENNESSEE
321 Old Gray Station Rd #3
Gray, TN 37615
Phone: 423-207-0241