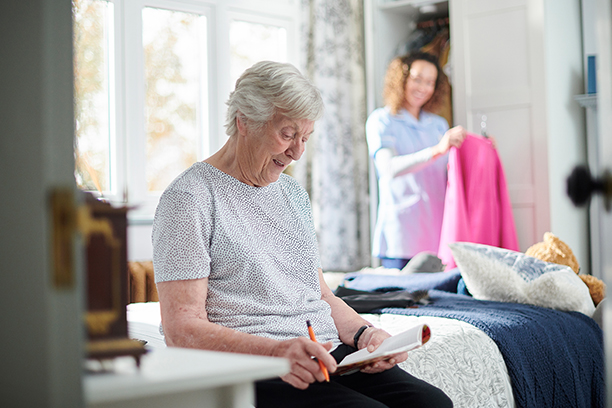 Caregiver Screening
How does Visiting Angels of the Tri-Cities screen its caregivers?
This is an excellent question and one of the many reasons why Visiting Angels of the Tri-Cities stands apart from other agencies.
We only hire caregivers that have verifiable experience. Before we place a caregiver in our registry, they must pass our extensive screening process that includes the following elements:
Three separate interviews each progressively exploring deeper into the candidates experience and suitability as a Visiting Angel
We check references and require at least three 'positive' responses.
We administer a drug test that checks five types of illegal drugs; we also inform our candidates that we conduct two random drug tests per year.
We contract with an independent agency to conduct comprehensive criminal background checks that include: Local, state, national and federal criminal checks. DMV checks. Searches in state and national registries for the elder, sexual and methamphetamine abuse.
We administer computer based testing to objectively evaluate fifteen different personality traits such as honesty, integrity and cognitive abilities.
Extensive ten-hour post hire training.
We take great pride in the fact that we only hire the best-of-the-best, actually, we only hire 5% of the candidates that apply for jobs as a Visiting Angel. Sure, our hiring process is strict and takes extra time, effort and expense to complete, but it's what's necessary to provide you with the peace-of-mind that you deserve.
After all, we are searching for Angels!
What is the computer based training all about?
We call this our CQA (Caregiver Quality Assurance) program. We are the only agency in the Tri-Cities including Johnson City, Kingsport and Bristol that utilize this powerful and insightful tool during our selection process. Although our hiring practices go well above and beyond what the state requires and most certainly what other agencies do, it is still not enough to meet our high standards. Completing all the above checks provides only a partial view of 'the whole individual', because it only reveals what the candidate has done. We strive to take the process much further by understanding what the candidate is capable of if given an opportunity.
In short, we have established benchmarks for fifteen specific character traits based on an 'ideal caregiver' profile. We created profiles for personality, honesty, integrity, propensity for theft, drug use and computer abuse, stress tolerance, teamwork, competence, cognitive skills, and more. We then compare the candidates' test results to the ideal profile and use the results to explore and 'red flags' that may be identified. If a candidate's results fall outside of the predetermined parameters, they are not considered for employment with Visiting Angels.
Also, once you are ready to move forward with our service, YOU get to select your caregiver!
Serving Johnson City, Kingsport, Bristol, TN and the Surrounding Communities
Visiting Angels
TRI-CITIES TENNESSEE
321 Old Gray Station Rd #3
Gray, TN 37615
Phone: 423-207-0241