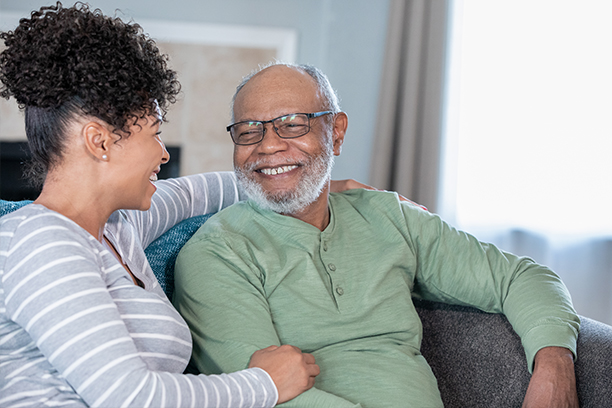 Silver Surfers Program
Silver Surfers Program Teaches Seniors How to Use the Internet
Using the Internet to communicate with friends and family can help seniors prevent some of the mental and emotional problems associated with old age. That's why Visiting Angels started its "Silver Surfer" program for its patients.
According to research, seniors who simply surf the Internet can reduce depression by about 20 percent. A University of Arizona study found that seniors who used Facebook showed a 25 percent improvement in their working memories.
Another study showed seniors who use social networking sites exhibit positive emotional signs as measured by breathing rates, brain stimulation and pupil dilation.
In the Silver Surfer program, social media "mavens" from Visiting Angels go into seniors' homes to teach computer and smart phone skills such as text messaging, using Facebook, and using Skype to hold online video conversations with friends and family. Seniors can earn a Silver Surfers certification through the program.
Using Skype, an online telephone and video conferencing service, can allow seniors who live away from family to have face-to-face conversations with children and grandchildren. That kind of regular "virtual" contact can help seniors feel less alone and isolated.
Learning the technology also helps stimulate the brain and keeps seniors thinking. The program also teaches people how to shop online and conduct research using search engines like Google or Bing.
It's more common than you might think to find folks over 65 online. Nearly 55 percent of folks 65 and older use the Internet, and one in three seniors over 77 are turning to the Internet. According to one study, nine out of 10 seniors use email.
Surf on, seniors!
Serving Johnson City, Kingsport, Bristol, TN and the Surrounding Communities
Visiting Angels
TRI-CITIES TENNESSEE
321 Old Gray Station Rd #3
Gray, TN 37615
Phone: 423-207-0241