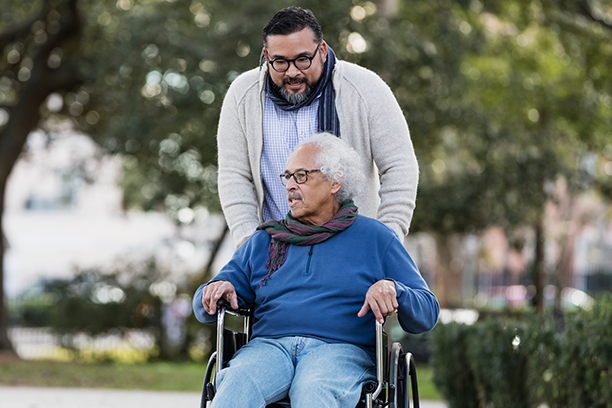 FAQ
Are you a licensed home care agency?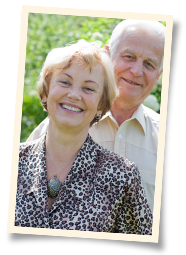 "There are two general types of home care providers; medical and non-medical."
Medical home care is in large part Medicare based and provides care for specific and serious medical requirements such as wound care, injections, IV therapy and other related needs.
Non-medical home care agencies such as Visiting Angels address the needs that are typically not provided by medical agencies. Non-medical agencies provide the services that allow care recipients to remain independent in the safety and security of their own home.
The State of Tennessee through the Department of Mental Health and Developmental Disabilities require that both types of agencies be licensed. Obtaining a license is not an easy endeavor due to the extensive documentation that is required to comply with the complex State regulations.
Are you insured and bonded?
You bet; we stand behind the services that we and our caregivers provide. With Visiting Angels your safety and security is our primary concern. We carry the required general liability insurance mandated by the State of Tennessee.
Visiting Angels provides bonding insurance for all our caregivers. Bonding is a type of insurance that provides coverage to compensate victims of theft as a result of individual dishonesty.
CSA owner, what is that and why should that matter to me?
Earning a Certified Senior Advisor (CSA) designation is a great achievement that signifies the individual has met the requirements set forth by the Society of Senior Advisors to carry this certification. This distinguishes the individual as a professional committed to ethical business practices with an extensive understanding of senior issues such as health, social, and financial issues that affect quality of life.
At Visiting Angels of the Tri-Cities, we are committed to serving the best interest of our elderly clients and operate every aspect of our business with honesty and integrity.
Do you have independent endorsements?
Yes, we are active members in good standing with:
The Better Business Bureau (BBB)
Tennessee Association of Home Care (TAHC)
The Society of Senior Advisors
The Johnson City Chamber of Commerce
Leading Home Care
The Family Advantage Program
Most importantly, we have many-many satisfied clients and families.
How do your rates compare with other agencies?
We fully understand that service rates are a big consideration in your decision. Reviewing agency rates can be confusing and, in some cases, they can be outright deceptive. Before committing to service you should verify that the rate you are quoted is all-inclusive and free of any hidden charges or 'add on' fees that are designed to drive up the cost of care.
In the normal course of our business we continuously review our competitors' rate structures. We have established rates to be extremely competitive and all-inclusive. There are no sliding rate scales, trip charges, premium weekend rates, administrative fees or sign-up fees to worry about.
Our goal is to make our rate structure and subsequent invoices easy to read and understand. We consider this aspect of our business part of the peace-of-mind that you should expect from a home care agency.
How do we get started? What is the next step?
After doing your homework, we are sure you will agree that Visiting Angels is the right choice for you and your loved one. The combination of experience, high standards, Board Certified Senior Advisor on staff, personalized service and competitive pricing make us the obvious choice for home care.
What kind of services do you provide?
Companion care and personal care services are designed to take over or assist in the activities that elders need to be able to stay at home safely and with dignity. These may include fall prevention, medication and fluids reminders, light housekeeping, grooming or bathing assistance and running errands.
What does the term "aging in place" mean?
This refers to the ability of any person to grow old in their own home or that of their family. It is the opposite of institutional residential care like a nursing home. Sometimes it may mean the ability, with extra help, to stay in an assisted living facility as well.
Do you provide services in assisted living facilities?
Yes. People sometimes discover that the assistance provided in an assisted living facility is not enough to enable them to remain independent. In these cases, Visiting Angels provides a person to make this possible. In some states you are allowed to hire private help in an assisted living facility – or nursing home for that matter.
How does the cost of Visiting Angels compare with assisted living or nursing home care?
The average Visiting Angels service runs about 1/3 the cost of an Assisted Living Facility and less than ¼ of what the skilled facility would cost. Naturally you have to take into consideration the level of services required for that individual at any facility. Costs do vary from coast to coast.
How quickly can home care services be provided/started?
Generally services can be provided within a 48-hour period and often the same day.
Can I change the schedule if I have appointments to keep?
Changes are easily accomplished with as little as a weeks notice. Our philosophy is to make the schedule work for the family not the agency. You come first. Your needs, your requests, your schedule. We will do everything possible to make sure the schedule you want is the schedule you get.
How do I start home care services with Visiting Angels?
Call us @ 423-207-0241. We will have our staff come to your home and conduct a FREE, no obligation assessment. We will then, at your direction, identify caregivers who have the skills, personality and availability to assist you. You then will be able to meet the caregiver and if you approve, they will begin working for you.
Give us a call to discuss care options and schedule a FREE in-home assessment. After we fully understand the level of care required we develop a care plan that meets all your needs. We then search our registry for the perfect caregiver and schedule a time so you can meet with them. Once YOU select your personal caregiver we schedule a start date for service; it's that simple.
Now you understand why Visiting Angels is…
America's Choice in Homecare.
Serving Johnson City, Kingsport, Bristol, TN and the Surrounding Communities
Visiting Angels
TRI-CITIES TENNESSEE
321 Old Gray Station Rd #3
Gray, TN 37615
Phone: 423-207-0241