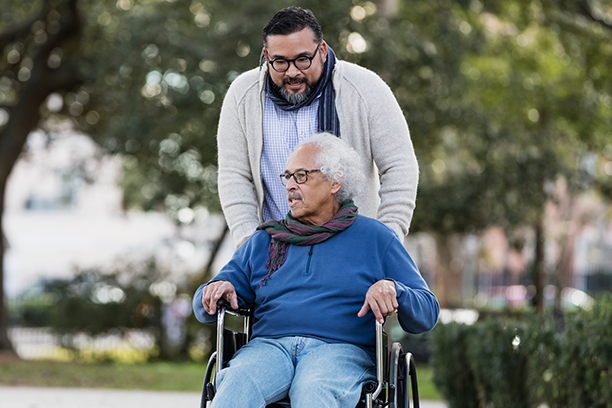 Respite Care in Johnson City
There are few acts of love greater than providing care for an elderly loved one. However, even the most dedicated family caregivers need a chance to rest and recharge or else they risk serious burnout. Having respite care from a compassionate source like Visiting Angels® Tri-Cities can make all the difference by providing exceptional care for your loved one in Johnson City whenever you need the opportunity to step away.
Why Choose Respite Care in Johnson City
Caregiver burnout effects not only a caregiver but also the family member receiving their care. Neglecting your own well-being can lead you to become unwell or unable to perform your duties to the best of your abilities, which will inevitably impact the quality and consistency of your loved one's care. Partnering with a respite care provider in Johnson City can help ensure that you are able to maintain a healthy balance.
Respite Care Services for Johnson City Area Seniors
Thanks to the diverse range of services offered by Visiting Angels Tri-Cities, including Alzheimer's care and companion care, families in Johnson City can get precisely the kind of assistance they and their loved one need. We also offer several options for scheduling that can be customized according to your family's requirements.
Some of the respite services we offer in Johnson City include:
Temporary Care. Even those who may not normally have trouble balancing their loved one's care with their other obligations may suddenly find themselves unable to provide care due to unforeseen circumstances like a work emergency or health issues, which is when having temporary care can be a lifesaver.
Part-Time Care. Striking a healthy balance is possible when you partner with a part-time respite care provider in Johnson City to give you regularly scheduled opportunities to step away to tend to other areas of your life.
Support Care. Sometimes a senior's needs exceed the capabilities of their family caregiver. A skilled and knowledgeable professional caregiver can be there to fill in any gaps.
Johnson City's Respite Care Specialists: Visiting Angels Tri-Cities
Families in Johnson City, Kingsport, and Bristol know they can rely on Visiting Angels Tri-Cities to provide unparalleled support for them and their loved ones with our compassionate respite care. From our free consultations to our highly customizable services, we're there for your family each step of the way.
If you're interested in learning more about our respite care in Johnson City, call Visiting Angels Tri-Cities today to get started with a free, in-home consultation!
Serving Johnson City, Kingsport, Bristol, TN and the Surrounding Communities
Visiting Angels
TRI-CITIES TENNESSEE
321 Old Gray Station Rd #3
Gray, TN 37615
Phone: 423-207-0241