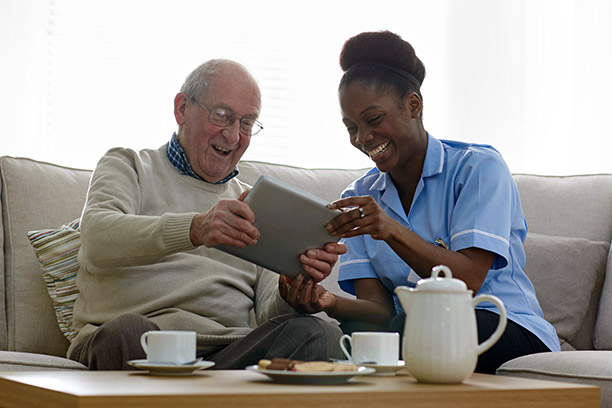 Alzheimer's Services
Trusted Alzheimer's Services from Visiting Angels Gray TN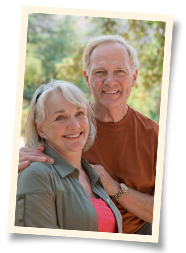 A diagnosis of Alzheimer's or dementia comes with major changes. Once diagnosed, individuals with Alzheimer's or dementia and their families are forced to adapt their lives to this terrible illness. One of the ways you can make Alzheimer's or dementia easier is to work with an in-home Alzheimer's care provider. Over the years, Visiting Angels Gray TN has become the Tri-Cities' trusted choice for Alzheimer's services, helping countless Tennessee families care for those affected by memory disorders.
One of the most important benefits of Alzheimer's services from Visiting Angels Gray TN is the added time that your loved one will be able to spend in the comfort of their own home. By providing care and support in the familiar surroundings of your loved one's home, our caregivers delay the need for nursing home care, a step that can be stressful and traumatizing to memory disorder sufferers.
Alzheimer's Care with Visiting Angels Gray TN
Visiting Angels Gray TN strives to provide specialized Alzheimer's services that follow the most up-to-date standards and protocols when it comes to memory disorder and dementia care. Alzheimer's services from Visiting Angels Gray TN are offered by caregivers who understand the important role their care plays in the life of their client. Thanks to our partnership with the Alzheimer's Foundation of America, our caregivers are offered training designed by some of our nation's top Alzheimer's experts and specialists.
Customizable Alzheimer's Services
Alzheimer's, dementia, and other memory disorders affect sufferers in different ways and can progress at different rates from person to person. Because of this, it's important your loved one's Alzheimer's services are tailored to their personality, lifestyle, and symptoms.
At Visiting Angels Gray TN, we create a customized care plan for every client who receives Alzheimer's services. Under our care, your loved one's services can be customized in a number of ways. Care plans range from weekday drop-ins to 24/7 monitoring, and include the ability for you and your loved one to choose the caregiver you feel most comfortable with. This way, you can rest assured that your loved one is receiving the exact care he or she needs.
Partner with the Tri-Cities' trusted choice for Alzheimer's services by calling Visiting Angels Gray TN today. Our Alzheimer's services from Visiting Angels Gray TN are available in Gray, Johnson City, Kingsport, and Bristol, TN.
Do Not Ask Me To Remember
Do not ask me to remember,
Don't try to make me understand,
Let me rest and know you're with me,
Kiss my cheek and hold my hand.
I'm confused beyond your concept,
I am sad and sick and lost.
All I know is that I need you
To be with me at all cost.
Do not lose your patience with me,
Do not scold or curse or cry.
I can't help the way I'm acting,
Can't be different though I try.
Just remember that I need you,
That the best of me is gone,
Please don't fail to stand beside me,
Love me "til my life is done."
Author Unknown
Serving Johnson City, Kingsport, Bristol, TN and the Surrounding Communities
Visiting Angels
TRI-CITIES TENNESSEE
321 Old Gray Station Rd #3
Gray, TN 37615
Phone: 423-207-0241