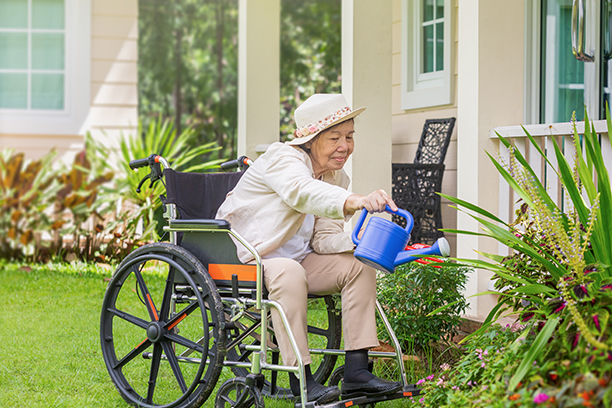 Training For Dementia Care
Training Helps Visiting Angels Provide Innovative Dementia Care
Visiting Angels wants to make sure its caregivers are properly trained and qualified to care for patients with Alzheimer's disease and related illnesses.
The company is the first national home care agency to offer its healthcare professionals training through the Dementia Care Professionals of America, a division of the Alzheimer's Foundation of America. Over time, Visiting Angels will offer this training everywhere, including here in Tennessee.
Completion of the four-part Series 1 training leads to certification as an AFA Qualified Dementia Care Provider. The first series is targeted to certified nursing assistants, home health aides or personal care attendants.
During the training, students learn the psychiatric and intellectual symptoms produced by damage to the brain and how dementia affects patient functions, thought and behavior. The course covers hallucinations and delusions and how those symptoms can affect healthcare professionals as well as family members.
The course also includes training on meeting patients' needs for daily care; dealing with behavioral problems such as aggression, hostility or nighttime wandering; and dealing with other health problems that might arise because of dementia. The training covers the physiologic causes of these problems and always emphasizes the importance of patient safety and compassionate care.
The association also offers a second training series, which leads to certification as a Qualified Dementia Care Specialist.
The DCPA training program is part of the association's overall mission to provide improved dementia care throughout the United States; set standards of excellence for that care; keep professionals abreast of emerging breakthroughs in treatment; and offer networking and advocacy opportunities.
Serving Johnson City, Kingsport, Bristol, TN and the Surrounding Communities
Visiting Angels
TRI-CITIES TENNESSEE
321 Old Gray Station Rd #3
Gray, TN 37615
Phone: 423-207-0241