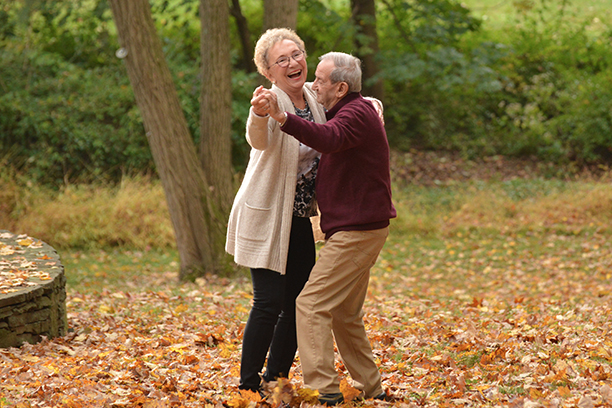 Chronic Illness Support for Seniors in Lindsay & Visalia, CA
Chronic Illness Support at Home with Quality Home Care Services from Visiting Angels Lindsay, CA
Living with a chronic condition is never easy. It's also never easy to care for this individual. The time and energy are not only time-consuming, but they are counterproductive. It is ineffective because few family caregivers are skilled and knowledgeable enough to care for anyone living with chronic illnesses at home properly. This can leave seniors and their family caregivers both feeling overwhelmed and frustrated.
Many family challenges accompany caring for a loved senior suffering from a chronic condition. Because of these challenges, caregivers may think their only option is to move their seniors into a nursing home or assisted living facility. Local families are in luck because there is another option-- Visiting Angels Lindsay. Our locally owned agency offers care for those living with chronic illnesses at home, leaving clients to keep their independence.
Our agency supplies caregivers that assist clients with everyday challenges that accompany living with chronic illnesses at home. Our caregivers also encourage seniors to remain active and happy despite their difficulties. Our highly qualified team can provide any of our many in-home senior care services designed to support independent living for adults living with chronic illness at home over the age of 65. Our team assists with a range of conditions, such as:
Osteoporosis
Diabetes
Cancer
Arthritis
Asthma
Heart disease
Respiratory illness
How Visiting Angels Lindsay Can Help Your Loved One
Visiting Angels offers in-home care services that are personalized to fit the needs of each client. We offer multiple beneficial services to seniors living with chronic conditions.
Our caregivers can help your loved one with the following:
Light housekeeping (vacuuming, dusting, sweeping, cleaning bathrooms and kitchens)
Mobility
Toileting and incontinence care
Transitional care
Palliative care
Personal care (bathing, grooming, dressing)
Medication and fluid reminders

Memory care

(for seniors with dementia and other cognitive issues)

Transportation (doctor's appointments, community gatherings, family visits, grocery store)

And much more
To get started with our quality home care services, learn more about how we can help your loved one with Chronic Illness Support at Home, or get answers to your questions, please contact our Lindsay, CA office today.


Serving Visalia, Porterville, Lindsay, Hanford, Tulare, Woodville, and the Surrounding Areas
Visiting Angels
VISALIA, CA
1430 S. Mirage Ave.
Lindsay, CA 93247
Phone: 559-562-1161