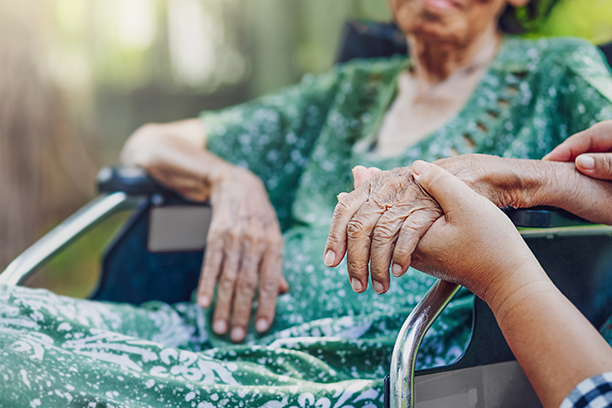 Local Senior Centers
Visiting Angels is a local home care agency, committed to providing adults with affordable home services: assistance with bathing, dressing, mobility, meal preparation, running errands and grocery shopping.
Visiting Angels accepts referrals from several local Councils on Aging and Senior Centers, which are the community's focal points for adult services; many providing Outreach, Nutrition Programming, Transportation, Nursing Services, Recreation, and opportunities that promote Socialization with programming specifically geared to adults.
Although each community's Council on Aging & Senior Center is unique, many Centers provide a variety of services to help adults attain and maintain active lifestyles within the community.
Agawam Council on Aging
954 Main St.
Agawam, MA 01001
http://www.agawam.ma.us/content/2862/4101/default.aspx
Chicopee Council on Aging/Senior Center
5 West Main Street
Chicopee, MA 01020
http://www.chicopeema.gov/202/council-on-aging-COA
Assisting and improving the quality of life for older adults
East Longmeadow Council on Aging/Senior Center
328 North Main Street
East Longmeadow, MA 01028
http://www.eastlongmeadowma.gov/223/council-on-aging
Holyoke Council on Aging/Senior Center
291 Pine Street
Holyoke, MA 01040
http://www.holyoke.org/departments/council-on-aging-2/
Holyoke Council on Aging provides a variety of programs aimed at supporting independence enhancing dignity and encouraging community involvement.
Longmeadow Council on Aging
231 Maple Rd.
Longmeadow, MA 01106
http://www.longmeadow.org/149/Adult-Center
Southampton Council on Aging
210 College Highway, Suite 4
Southampton, MA 01073
http://townofsouthampton.org/administration/services/council-on-aging/
Southwick Council on Aging
454 College Highway
Southwick, MA 01077
https://www.southwickma.org/council-aging/events/3603
Springfield Council on Aging/Senior Centers
Several senior centers within City of Springfield
https://www.springfield-ma.gov/elderaffairs/index.php?id=seniorcenters
Westfield Council on Aging
40 Main St.
Westfield, MA 01085
http://www.cityofwestfield.org/index.aspx?nid=147
West Springfield Council on Aging
128 Park St.
West Springfield, MA 01089
http://www.townofwestspringfield.org/#!senior-center/ccuq
Wilbraham Council on Aging/Senior Center
45B Post Office Park
Wilbraham, MA 01095
http://www.wilbraham-ma.gov/index.aspx?nid=199
Serving Springfield, Westfield and Hampden County, MA
Visiting Angels
WEST SPRINGFIELD, MA
33 Westfield St. #1
West Springfield, MA 01089
Phone: 413-733-6900
Fax: 413-733-4600