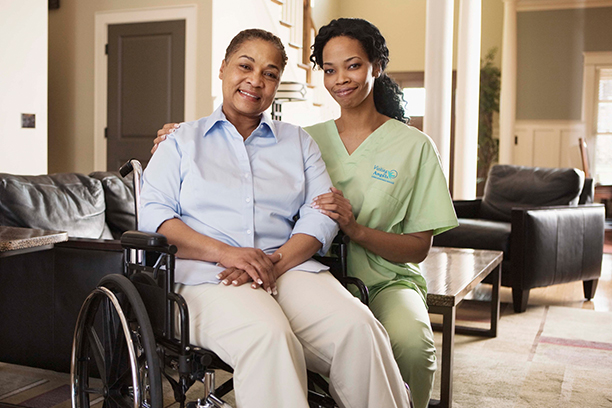 Visiting Angels Blog
RISKS ASSOCIATED WITH HIRING A PRIVATE CAREGIVER
Visiting Angels of West Springfield Director, Michele Anstett, is beginning an educational campaign for Families, Social Workers & Case Managers in Rehab Centers & Hospitals regarding risks associated with hiring a private caregiver. According to the Massachusetts Department of Revenue, an
employer
is any person, corporation or organization someone performs a service as an employee for. An employer may be an:
Individual
Corporation
Partnership
Estate
Trust
or other unincorporated organization
Here are a few topics associated with the risk of families hiring private caregivers:
Homeowners Assets Exposed – Liability - Law suits from a Caregiver's serious injury or Homeowner's negligence claim
Partial Medicaid Disqualification – Appx. $400.00 per day for Nursing Home Placement, from unsubstantiated cash payments made during the 5 Year Look Back Period
Tax Evasion / Tax Fraud – Non-Compliance with Payroll Tax Laws – Withholding, Filing and Paying Payroll Taxes - IRS, FUTA & MA. DOR & MA. DUA
Hiring Un-screened caregivers – Visiting Angels conducts Employment Reference checks, MA CORI, Nat'l. Social Security Trace, Nat'l. Criminal Database Search, Live County Criminal Search, National Sex Offender Registry, Nat'l. Federal Criminal Court Search, Motor Vehicle Records Search & Drug Testing
Hiring Uninsured caregivers - Visiting Angels carries Worker's Compensation Insurance, Professional Liability Insurance, Transportation Insurance & Bonded
Call Outs - Back Up - On Call - Visiting Angels provides a 24/7 On-Call back up service if a home health aid calls out from illness, has an ill child or has a family emergency.
Hiring Unsupervised, Un-trained Caregivers – Visiting Angels provides reference checks, ongoing Caregiver Supervision, Care Quality Assurance & Annual Caregiver Training Programs
For more information regarding the laws and regulations mentioned above, refer to
www.mass.gov/dor/individuals
,
www.mass.gov/dor/business
,
www.irs.com
.
Visiting Angels provides homecare assistance for seniors in Westfield, Chicopee, Holyoke, Agawam and throughout Greater Springfield area. To learn more about the services offered by Visiting Angels of West Springfield, contact Michele Anstett at
(413)-733-6900
---
Visiting Angels of West Springfield MA. is proud to have received the 2018 Home Care Pulse "Provider of Choice " Award for Client Satisfaction. Home Care Pulse conducts monthly client satisfaction interviews in categories such as Work Ethic, Ability & Compassion of Caregivers. Visiting Angels has scored above the industry median score for 2017 resulting in the Provider of Choice Award being earned for 2018.
Visiting Angels Director, Michele Anstett would like to extend his sincere gratitude to their Caregivers for their compassion and dedication given to our clients that made this award possible.
Visiting Angels provides Personal Care Assistance to seniors such as Bathing, Mobility, Dressing & Personal Hygiene. Other services offered include Meal Preparation, Medication Reminders and Transportation.
For more information about homecare services or about the Western Mass areas covered, contact Michele Anstett, Agency Director, at
(413)-733-6900
, or email at m.anstett@visitingangels.com.
---
How to Talk to Your Loved One About Driving, Giving Up the Car Keys
It's an uncomfortable situation, but role reversal usually is. At one time in your life, it was mom and dad granting or revoking your driving privileges. But as they age, we have to revisit those tension-filled talks, but this time as the authority.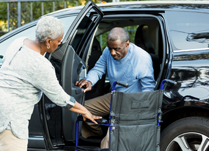 Nearly 80 percent of adult children call it the single most uncomfortable conversation they could have with their parents.
In fact, about 25 percent of the adult children said they would avoid having this conversation altogether - despite safety concerns. But that can be dangerous, and the danger factor naturally increases for senior drivers as aging impairs a person's reflexes, vision and hearing.
Now the risk of trauma from even a minor accident is too big a gamble. Crashes are often fatal for elders. In fact, senior drivers have higher rates of fatal crashes than almost any other group.
Nearly one in five fatal cashes in 2015 featured a driver who was 65 years or older, according to the Institute for Insurance Information.
With the cold and icy winters of Western Mass, preventing a fatal accident is much harder for this age demographic. Cities like West Springfield, Westfield, Chicopee, and the Greater Springfield area provide all the road and medical support possible to help prevent fatal accidents during the winter months.
For more information about speaking to loved ones about this situation, or to learn more about elder services, contact Michele Anstett, agency director of Visiting Angels of West Springfield at
(413)-733-6900
Serving Springfield, Westfield and Hampden County, MA
Visiting Angels
WEST SPRINGFIELD, MA
33 Westfield St. #1
West Springfield, MA 01089
Phone: 413-733-6900
Fax: 413-733-4600