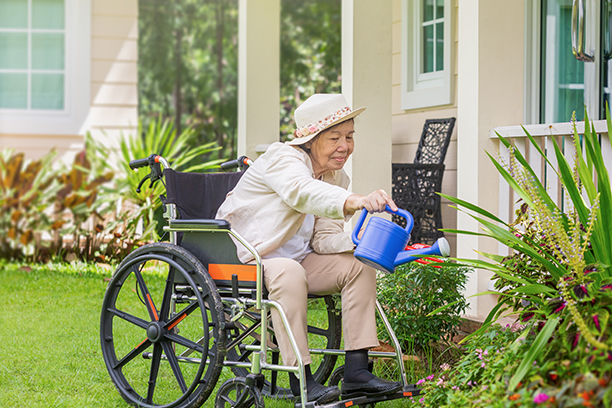 Our Character
Compassionate Senior Home Care in Wilkes-Barre, PA
When it comes time to choose a senior home care provider for your loved one in the Wilkes-Barre, PA area, it is natural to be cautious. It's no small decision. You want a senior home care provider who is experienced and has the skills to care for your family member. You also want someone who will treat them with kindness and respect. The caregivers at Visiting Angels of Wilkes-Barre are known for their compassionate nature and dignified care.
One of the reasons so many families throughout the Wilkes-Barre area choose Visiting Angels for their senior home care needs is because of the amazing caregivers we have on staff. The caregivers from Visiting Angels of Wilkes-Barre are professionals with many years of experience in the senior home care field. They come to Visiting Angels with wide ranging expertise and skills that make them highly sought after.
In addition to their experience, the senior care providers from Visiting Angels of Wilkes-Barre are also caring, compassionate individuals who connect with their clients. When we look for individuals to join our team, it is essential to us that they have the necessary skills to provide expert care to our clients. In addition to their skills, we are also looking for senior home care providers who are willing to go above and beyond their duties to meet the emotional needs of their clients. So much of senior home care is about the personal connection between the caregiver and the client. Without a positive relationship, our client's health and well-being simply won't flourish.
As senior home care professionals, it's important for us to provide care to the whole individual. We want our clients to enjoy top quality care so they can thrive. This includes paying close attention to our client's physical and emotional needs. We pay close attention to the relationship between our caregivers and their clients to ensure it is a positive one. A positive relationship between caregiver and client helps to improve care and the overall client experience.
When finding the best senior home care provider means having a caregiver who is dedicated to meeting both the physical needs and emotional well-being of your family member, it is time to call Visiting Angels of Wilkes-Barre. Contact our office today to learn more about our senior home care services.
Serving Wilkes-Barre, Forty Fort, Mountain Top, Dallas, and surrounding areas | Luzerne, Columbia, Wyoming, and Lackawanna Counties.
Visiting Angels
WILKES-BARRE, PA
920 Wyoming Ave #102
Forty Fort, PA 18704
Phone: 570-270-6700
Fax: 570-270-6706