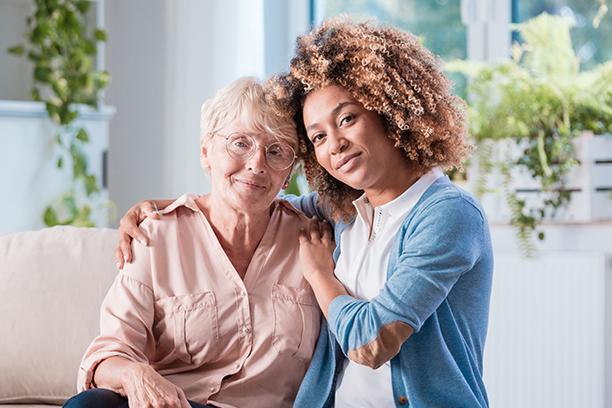 What Our Clients Are Saying About Us
We are dedicated to providing the best in-home care to families in Wilkes-Barre, Forty-Fort, PA, and the surrounding area. See what our clients and caregivers have to say about Visiting Angels:

Diane D.
Visiting Angels of Forty-Fort has provided in-home services for a family member for the last several months. Our experience with the care coordinator/supervisor, Renee, and the caregiver, Michele, has been beyond our expectations. They have both been genuinely interested and caring, as well as professional. Michele is always upbeat and pleasant, cares for our family member's home as though it were her own, and provides gentle and attentive personal care. Our family would highly recommend Visiting Angels of Forty-Fort.
Susan J.
Renee was very helpful and her ideas were positive. I look forward to meeting with her to determine how to best support my mother.
Thomas P.
I can't say how pleased I am with the care Visiting Angels provided for my my father-in-law. Initially, we were somewhat apprehensive about leaving him with a non- family member, but the Visiting Angels family soon became part of his family. The whole team is compassionate, patient, and caring. The caregivers are always prompt and willing to help him with any request he may have. They are great companions for him, taking an interest in all that he does. He is quite old and rather feeble, but they are great at helping him reach his full potential every. We are so grateful to Visiting Angels.
Bree S.
There's so much to say about Visiting Angels, I've never loved a job as much as this one. The way they work with you and around shifts that no other job would do, they are very understandable. This job has not only changed my life but the greatest outcome has been me changing my clients' lives. When I first started my two main clients were dealing with some issues and ever since I came in they had not only made me a part of their daily lives caregiving, they had made me feel like a part of their family. With helping them in ways no one has ever helped them before has been a huge blessing to their lives. Visiting Angels is a true gift to work for.
Gabrielle R.
As a caregiver at Visiting Angels, the staff I'm surrounded by are AMAZING! Everyone is absolutely so compassionate about their work. They care for one another, and for every single client. All caregivers give the utmost service they can for their clients, and always make them feel beyond welcome, like family! Visiting Angels is a great company to trust your loved ones with :)
Paul R.
I love our caregiver, and I think she's fabulous. I like that she's very caring and kind.
Carol M.
We are very happy. They have helped her the most by being attentive to her needs.
Mary S.
I like the fact that she can read my mother so well. She is able to navigate through my mother's needs. She is very calm.
Carol M.
They help her be more mobile. Her quality of life is much better because we have them helping.
Rose D.
I appreciate their knowledge, kindness, and gentleness.
William E.
He does exercises with Bud and does all of the right things. He has all of the right moves for him and does range of motion exercises with him.
---
Serving Wilkes-Barre, Forty Fort, Mountain Top, Dallas, and surrounding areas | Luzerne, Columbia, Wyoming, and Lackawanna Counties.
Visiting Angels
WILKES-BARRE, PA
920 Wyoming Ave #102
Forty Fort, PA 18704
Phone: 570-270-6700
Fax: 570-270-6706