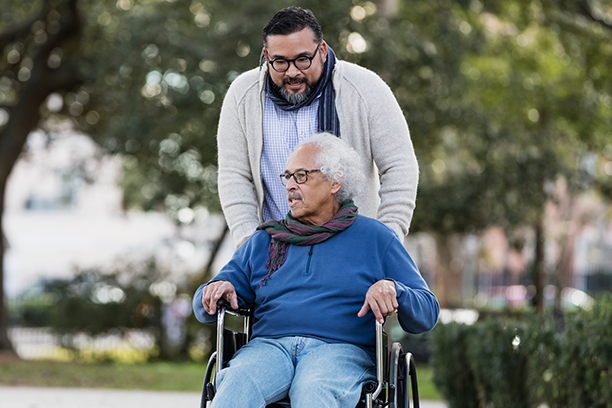 Local Senior Resources in Alameda, CA
Promoting independent living for seniors in Alameda, CA
Visiting Angels Alameda is committed to providing home care that enriches the lives of independent seniors in Alameda, Oakland, Piedmont and it's surrounding areas. Part of supporting independent senior living is providing access to and information about local resources that complement our home care services.
In order to live a full, healthy life, it is important for seniors to remain active, participate in their community, and feel a sense of purpose. There are a multitude of senior resources in Alameda designed to help seniors and their families. Check out some of the local resources that may support your loved one's lifestyle and your family's unique needs.
Health & Wellness
Meals on Wheels Alameda County | 510-777-9560
It's more than meals! The organizational goal of Meals on Wheels is to assist area seniors in remaining independent in their homes, to promote socialization, and to prevent premature institutionalization.
Alameda County Food Bank's Emergency Food Helpline | 510-777-9560
The Food Bank's helpline connects callers with a hot meal or bag of groceries, often on the same day they call.
Activities
Mastick Senior Center | 510-747-7500
Mastick Senior Center, a division of the City of Alameda Recreation and Park Department (ARPD), provides a well-rounded social recreation program for seniors, age 50 and older.
Community & Government
Alameda County Veteran Services | 510-577-1926
Provides assistance, guidance, and representation in the application process of Veterans Affairs and state benefits. This includes advocating for the veteran and their dependents.
Alameda County Adult Protective Services | 510-638-6878
Responds to reports from individuals, concerned citizens, social service and health providers, and law enforcement about physically and mentally disabled adults, and the elderly who may be physically or financially abused, neglected, or exploited.
Alameda County Area Agency on Aging | 510-577-3530
The Area Agency on Aging (AAA) is the local arm of a national aging network. Alameda County's AAA is housed in the Alameda County Social Services Agency, within the Aging and Adult Services department. Through the AAA, community-based organizations, public and private sector partners and consumers all work together to advance the social, health and well-being of older adults in Alameda County.
Serving Alameda, Oakland, Piedmont, Berkeley and Surrounding Communities
Visiting Angels
ALAMEDA, CA
2447 Santa Clara Ave #300B
Alameda, CA 94501
Phone: 510-269-2999
Fax: 510-269-2651