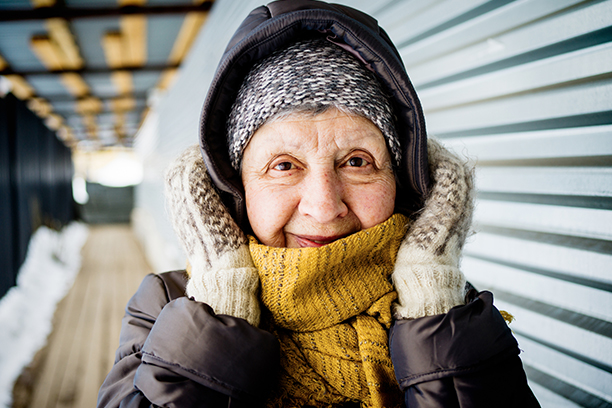 Senior Home Health Care Services in Alameda, CA
Visiting Angels Senior Home Health Care Services are here to help your loved one in Alameda, Berkeley, Oakland, and Surrounding Areas in CA.
Does your loved one require exceptional senior home health care services? Visiting Angels of Alameda, CA can help you do just that. We are able to provide this by allowing you to personally select your caregiver from the incredible group of individuals that we call "Angel Companions." This allows you to maintain your schedule and provides your loved one with a high degree of personalized home health care services (unskilled caregivers may be utilized only in cases where no personal care or hygiene assistance is needed).
You Are in Charge - We Follow Your Schedule
With our senior home health care services at Visiting Angels Alameda, CA - you're in charge of everything! Your home care provider does not have the ability to tell you what the schedule will be - you will tell us! Our job is to ensure that your loved one can live their life the way that they wish, and we will follow that schedule accordingly. We want you to be comfortable in your home.
Bonded Licensed and Insured
All Visiting Angels are bonded and insured. Our agency is certified by the state of California. This license allows us to provide hands-on-care while also giving you an unparalleled peace of mind. Our trustworthy and dependable care providers will provide care to your loved one in the comfort of his or her home in Alameda, Berkeley, Oakland or other surrounding communities.

Monitoring Is Essential
Visiting Angels care agencies are trained to continuously monitor their caregivers through a unique system that is set up through personalized contacts. We utilize telephone check-in and home visits so that our system can track and regularly able to report back to your loved one. We hold our staff accountable to provide exceptional service. We want our senior care clients to receive the best possible care!
Tailor Your Senior Home Health Care Services
Everyone is different - and no two people are the same. Senior care needs to reflect these differences and truly account for the unique situation that you have at hand. Whether you and your loved one determine that you need respite care, companion care, part-time or full-time care, care at an assisted living facility or care center, we will be there to help you make the right decision.
We customize our program to your care needs. This program is not only flexible but will work with you and any home health or nursing agency to best assist your loved one in the comfort of his or her home.
Are you looking for a car solution for your needs or the needs of a loved one? Our senior home health care services can help point you in the right direction. Schedule a complimentary home care consultation with us today by calling (510) 269-2999.
Serving Alameda, Oakland, Piedmont, Berkeley and Surrounding Communities
Visiting Angels
ALAMEDA, CA
2447 Santa Clara Ave #300B
Alameda, CA 94501
Phone: 510-269-2999
Fax: 510-269-2651