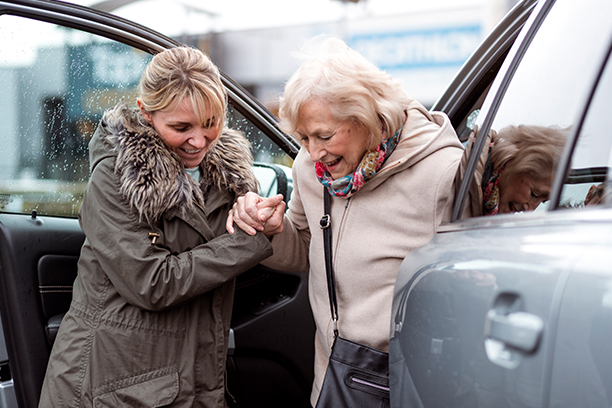 Senior Caregivers in Alameda, CA and the Surrounding Area
We do a wide variety of screening services to make sure that our senior caregivers are top-tier and can provide the quality that you deserve. Specifically, we at Visiting Angels of Alameda, CA have adopted a comprehensive personalized screening system. All franchised Visiting Angels offices across the nation are taught to use this system. It is designed to ensure that once you choose your in home care provider, you have the most comfortable experience possible.
Before inviting one of our senior caregivers into your home, you'll have the opportunity to interview any possible candidates beforehand. You have the final say on whether they can be in contact with your loved one.
Visiting Angels Senior Caregivers in Alameda, Oakland, Berkeley, and Nearby Cities
One of your top priorities is finding a senior caregiver that is skilled, professional, and compassionate towards your loved one. We understand that completely and will work with you to find one that is all three. You deserve a home care provider that is knowledgeable enough to answer all your questions and kind enough to cater to your loved one through a variety of different situations.
"On-the-job training" isn't a concept that Visiting Angels of Alameda believes in. We'd rather recruit senior caregivers that have an extensive background working in the senior care industry. We also recruit individuals that have participated in healthcare certification training programs. Our professional care providers have the knowledge and skills to help with personal care or hygiene needs. We also have other care providers that are specialized in a variety of different realms. Whatever care your loved one needs; we have a caring professional that knows all about it.
When hiring team angel companions, we encourage our franchised Visiting Angels offices to move through a variety of vetting levels to make sure that we're hiring the best of the best. This includes obtaining references from reliable sources such as previous clients, agencies, and healthcare institutions. Also, we recommend that our offices do multiple interviews before hiring an angel companion. This ensures that they are as passionate about their work as they should be.
Visiting Angels of Alameda will work will you tirelessly to provide an Angel companion that is skilled, compassionate, and is flexible to fit into any care schedule you desire.
Schedule an In Home Consultation with Visiting Angels of Alameda
For more information on the services offered by Visiting Angels of Alameda and to schedule a free consultation call 510-284-5768.


Serving Alameda, Oakland, Piedmont, Berkeley and Surrounding Communities
Visiting Angels
ALAMEDA, CA
2447 Santa Clara Ave #300B
Alameda, CA 94501
Phone: 510-269-2999
Fax: 510-269-2651