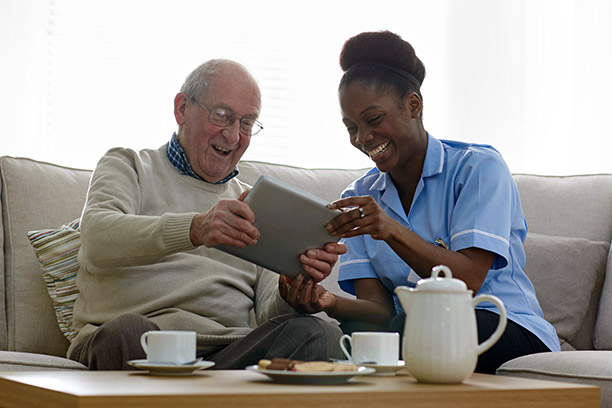 Alzheimer's Care Services
Visiting Angels of Alpharetta GA is Your Dementia Care Agency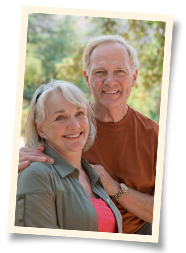 When it comes to Alzheimer's care agencies, Visiting Angels Alpharetta GA is one of the most trusted resources around.
We are a national organization but locally owned and operated by professionals who are dedicated to helping those who struggle with Alzheimer's as well as other illnesses that exhibit dementia symptoms. Be careful of the marketing gimmicks out there regarding Alzheimer care - choose an agency, like ours that have Certified Nursing Assistants.
Parkinsons, pulmonary and vascular, sleep deprivation, dehydration, infections of all types -- all could cause your loved one to have dementia symptoms that appear as Alzheimers. Some dementia symptoms can be short or long term, progressing rapidly or slowly. Although we are non medical and do not diagnose, we see many trends and have much experience with how to properly care for someone under these circumstances. We also are sympathetic to the stress it causes families.
We work closely with families with information, resources and share any experience of ours that may be helpful. Consulting with families is done for as long as needed and at no cost. Sometimes home care may not be the best option. We are okay with that - sometimes multiple solutions need to be evaluated and we are the ones to help you with this decision because we truly want the best for your loved one.
We recognize that often identifying care solutions results in looking at a moving target! We will help you with maybe where you can start if you do not know.
A Supportive Alzheimer's or Dementia Care Agency Helps Prevent Caregiver Burnout
When your senior loved one struggles with a memory disorder it helps to know there are agencies such as Visiting Angels of Alpharetta GA nearby to help.
Caring for a family member with memory related illness is often like having another full time job. Often there is guilt or "feeling bad" by a family member if they cannot do it all. There is nothing wrong with asking for help. We will be there for you to provide "just a little" or "a lot" - depending on what YOU want.
While the support you provide may not seem too extensive in the beginning, as your loved one's illness progresses their need for care will increase. It is good to get your information now and prepare. Try to do this before you reach the burnout stage - by trying to provide care all on your own. Turn to Visiting Angels of Alpharetta (and Milton, Woodstock, Canton and surrounding areas) for assistance.
Respite care fora family caregiver is critical. The family member is often challenged with difficult decisions, juggling immediate family needs and/or employment obligations. Having some help will get you rest and enable you to be at your best for your loved one, your family and your employer.
Visiting Angels of Alpharetta GA is a non-medical home care agency, specializing in assisting those chronically ill. We are not "just companions." Our caregivers are Certified Nursing Assistants trained to help with activities of daily living (ADLs). As part of our specialized care, we can assist your loved one with activities such as bathing, dressing, mobility, grooming, medicine reminders and hygiene. We can also help with meal planning, grocery shopping and cooking. Our compassionate caregivers are also able to help with light housekeeping, transportation to physician appointments, and more, but sometimes, just lending an ear is often most appreciated!
Our Alzheimer's Care Agency Makes Scheduling Easy
Scheduling Alzheimer's care with our agency is easy. Visiting Angels of Alpharetta GA makes it convenient to arrange services. You tell us the days of the week, times, duration, and frequency with which you would like to receive care. Our agency will do our very best to meet your specific scheduling needs. We can also make recommendations if you are unsure of how to start care. We can share with you what has worked well (and not well) for other families who were in similar situations.
If your loved one is newly diagnosed, you may only need assistance a couple of times per week. However, if your family member is further along in the progression of their illness you may need more regular care. We have providers on staff around the clock to meet your needs.
If you have questions about your loved one's Alzheimers care, our agency is available to answer calls 24/7. Even at night, Visiting Angels Alpharetta GA is able to return client phone calls promptly.
If you are looking for a trusted care agency, call Visiting Angels of Alpharetta GA to learn more. We truly enjoy helping families find the right solution.
Serving Alpharetta, Milton, Woodstock, Canton and the Surrounding Communities
Visiting Angels
ALPHARETTA, GA
11775 Northfall Ln #207
Alpharetta, GA 30009
Phone: 678-277-9930
Fax: 678-277-2761