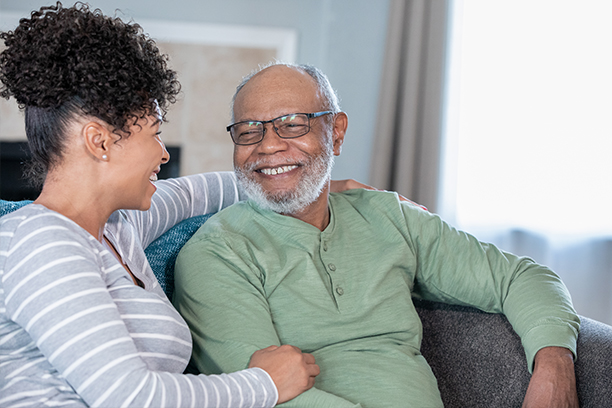 About Our Caregivers
Are you worried about who is coming into your home? That is a valid concern and we want to put your mind at ease.
At Visiting Angels of Alpharetta, we only hire Certified Nursing Assistants (CNAs) that are properly listed on the Georgia Registry of Certified Nursing Assistants. This means they have gone through formal training, approved by the state of Georgia, which is needed for high quality, professional, non-medical care.
Some home care agencies have different "levels" of caregivers and therefore may offer you different service rates as a result. That type of hiring allows for a very large staff, but we have found that, through our many years of experience, the caregivers that are "certified" are dedicated, have a broader understanding of chronic illness, and have increased professionalism. What about if a substitute caregiver is needed on a given day? Or if you have a schedule change that requires different or additional resources? You should not have to worry about "what trained level" your caregiver is.
But there is more than just a certification that is important. Our caregivers are carefully chosen to be trusted "angels" of ours. They are coming into your home and therefore we need to be comfortable placing them just as much as you must be comfortable receiving them!
They are committed, compassionate, and caring individuals who enjoy providing one-on-one care. They are respectful and are understanding of specific situations and sensitivities while integrating into your home environment in a non-threatening and non-aggressive way. It is your home and at Visiting Angels, we promise to remember this and be respectful of this.
You should also know that our "angels," as we like to affectionately call them, are employees, not contractors. This increases our responsibilities to you as the their employer and enables us to have a greater accountability for those we do hire.
What do we look for? Our hiring requirements include:
First - they must smile! Who does not want to see a smile when they meet someone for the first time?

Their C.N.A. must be with the state of Georgia.

Must clean a national criminal background checks, not just a local one.

TB testing must be up to date and meet Georgia Home Care requirements.

At least one year of experience working either in home care or a facility.

Completed First Aid and CPR training.

Verified personal references.

Verified employment references.

Verified valid Social Security Number.

Strong communication skills.

Strong and reliable work history.

Must complete a multiple step hiring process - we do not hire from a phone call as some agencies do.
We work with families on establishing a schedule so that we can arrange a caregiver meeting. This gives you the opportunity to have a say into who is coming into your home! Depending on your schedule needs, you may meet one or several of our caregivers. We know that having a "stranger" coming into your home is difficult, and we are very sensitive to this. We want you to like and trust our angels as much as we do.
In our employee survey, 100% of our responses say that not only would they refer our services to potential care recipients, but we also had 100% of our responses say they would refer our organization to other caregivers!
Read for yourself what our caring angels have to say about us by clicking here.
Serving Alpharetta, Milton, Woodstock, Canton and the Surrounding Communities
Visiting Angels
ALPHARETTA, GA
11775 Northfall Ln #207
Alpharetta, GA 30009
Phone: 678-277-9930
Fax: 678-277-2761