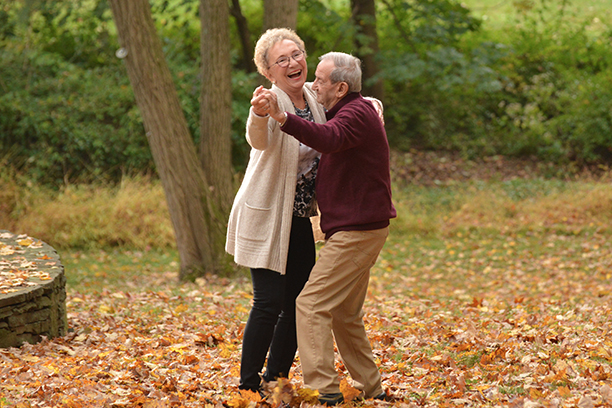 Why Visiting Angels
Reliable Elderly Care from Visiting Angels Alpharetta GA
Our reputation as a trusted source of elderly care services means a lot to the staff at Visiting Angels of Alpharetta GA. That is why we take the time to do a proper in home assessment. We strongly recommend that you do not obtain services from an agency that is not willing to send someone to your home to personally meet your loved one. Quality home care results in making every attempt to understand the specific needs of your loved one while in their home.
As your needs change, we change with you - providing you with the help you need, when you need it.
Although our services are not set up to be emergency services (immediate response), we promise to respond as quickly as possible, while not jeopardizing the quality of the service. The customized set up process is important to increase the reliability and consistency of our service. We have a wonderful staff of caregivers who are honest, work with integrity and are proud of the services they offer.
Elderly Care on Your Schedule
When choosing elderly care services for your loved one, Visiting Angels wants to work with you to identify what will work best. Regularly scheduled services (i.e. consistent days and times) often work best with home care but we also understand that needs also change.
Visiting Angels of Alpharetta is able to provide service 24 hours a day, 7 days a week, 365 days of the year. The home visit (at no charge to you) is designed to make sure we meet your needs as you identify them and/or as they change.
Although we have a relatively large staff of Certified Nursing Assistants (CNAs) at Visiting Angels of Alpharetta, we do not wish to just "dispatch bodies" as many larger agencies may be tempted to do. A computer does not randomly assign who is available. Instead our office staff reviews the need and essentially provides a best match given the location, days, times needed and availability. Since our caregivers are CNAs, we know they have the training and experience, but often personalities or specific requests of the family can be met by certain caregivers. Everyone is different!
Licensed, Bonded and Insured in Alpharetta GA
Our agency is licensed, bonded and insured. Because our caregivers are employees of ours, not contractors, we handle workman's compensation, payroll, taxes, insurance so you do not have to worry about this.
Visiting Angels of Alpharetta GA takes your safety seriously. This is why our care giving staff goes through an extensive hiring process that includes (among other processes) background and criminal history checks. It is important that you feel comfortable having someone in your home. We want to help you and we have a Start of Service Process that works very well.
Do not ever hire a home care agency that is not willing to do an in home visit! How can they fully understand what your needs are when each home and each care recipient is truly different?
Continuous Monitoring of Elderly Care Providers
Once you choose to receive services from Visiting Angels, you can be sure there is ongoing communication. This is because we understand that elderly care needs often change. Sometimes unexpected things happen quickly. t is important to be connected with the office staff so that the highest quality of care can be provided. The office statf and care giving staff work closely together.
Our agency stays in touch and ensures quality care through regular monitoring. We do this in many ways:
- our caregivers have a check in and out process where they are communicating (actually talking!) to our office staff after each shift providing necessary updates. Automated systems may be efficient for agencies, but verbal communication with our staff is what allows us to provide a higher quality service.
- our office staff contacts care recipients and family members (as identified at service start up) to follow up on issues of concern, preventative measures, and/or simply to say "hello - how's it going?"
- our Georgia License requires regular Registered Nurse visits to do a review of a customized Care Plan. Most agencies charge for this visit - we do not. Many agencies may even skip this to save on cost - Visiting Angels of Alpharetta does not. We view this visit as an important part of the quality control process.
Customized Elderly Care Services
To ensure an appropriate match, Visiting Angels Alpharetta GA tailors your elderly care services to your individual needs. Our excellent intake process in addition to an "initial in home visit" allows us to gather critical information so that we can ensure a great first day experience! Our care plans range from companion care, to respite care, to care of the chronically ill, to hospice support and end of life care. Our caregivers have experience with stroke victims, Alzheimers and Parkinsons diseases. We have experience with those diagnosed with COPD, CHF, arthritis, osteoporosis and other chronic illnesses. We understand what it is like to care for people experiencing symptoms of anxiety, dementia and pain. Our home visit will help us target what specific areas are current and our caregivers will be aware upon entering your home of what your specific needs and concerns are.
Give us a call today to schedule your free in-home consultation: 678.277.9930.
Serving Alpharetta, Milton, Woodstock, Canton and the Surrounding Communities
Visiting Angels
ALPHARETTA, GA
11775 Northfall Ln #207
Alpharetta, GA 30009
Phone: 678-277-9930
Fax: 678-277-2761